Plan a Custom Trip with Your Friends
Haven't you always wanted to plan a special trip with your family, a close group of friends, "just the two of you", or perhaps you have longed for a solo trip? Isn't this the year to take your grandchildren to see the pyramids? Or, your son or daughter to hike the Inka trail and be stunned by Machu Picchu? Didn't your mother mention she always wanted to see the sun rise over the Taj Mahal, slowly watching it appear out of the mist? Do you want to travel with a group of friends led by a special scholar? Are you a teacher who has always wanted to take a group of students to Belize? Did you know that every year we create once-in-a-lifetime custom trips for our clients?
Why Travelers Choose Us for their Custom Tours…
Though Far Horizons certainly does have some remarkable tours and group travel is marvelous in its own right, sometimes what you really hanker for is a private trip. Years of experience, proven logistical capabilities, and exceptional knowledge of the most remote areas and cultures makes Far Horizons the ideal company to assist you in your journey. Our contacts among the peoples of our destinations, and the scientists that work in each of them, make each of our unique trips a very special and exciting experience!
Whether it's your own private yacht charter along the remote coast of Turkey, a private tour of Easter Island, becoming familiar with the delights of Laos or Vietnam, finally seeing Jordan's Petra, witnessing the spectacle of Persepolis in Iran, going back to Guatemala because you never made it to Tikal, or exploring Syria's stunning Palmyra, we can arrange just about anything for you – and we are very creative. The world is truly your oyster. And, we are here to crack it open for you!
Please contact us and let us create a memorable journey that will satisfy your wanderlust!
Tour Western China's Silk Road
September 13 – 29, 2018 | Johan Elverskog, Co-sponsored with History News Network
Begin in X'ian where a king enshrined hundreds of clay warriors in his grave. See the renowned Mogao Caves filled with ornate Buddhist paintings, explore one of the world's oldest continuous markets in Kashgar, learn about the Uighur culture, and travel through the Taklamakan Desert by camel to see the earliest Buddhist pagoda. Highlights will include Kashgar market, Turpan, Kuqa, Urumqi and much more.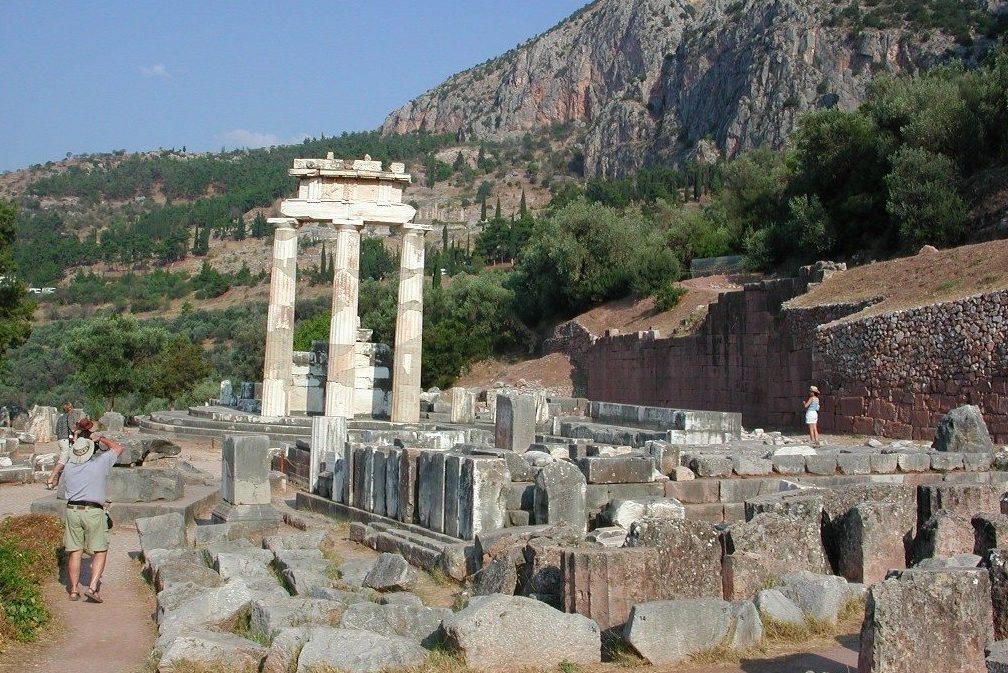 Glorious Greece Tour
September 8 – 22, 2018 | Jennifer Tobin
Greece is a land of rugged beauty that includes over 2,000 islands stretching from the Ionian Sea in the west to the Aegean Sea and Turkey in the east. A geographic crossroads, the area has been a turbulent battleground for millennia.
Sri Lanka Tour: Resplendent Land
August 18 – September 4, 2018| TBA
A highlight of this trip will be the Esala Perahera Festival, a centuries-old celebration of Sri Lankan Buddhism. As elephants process through the streets, they are accompanied by a cacophony of percussionists pounding traditional drums, dancers clanging finger cymbals and the rhythmic thumping of mock sword battles.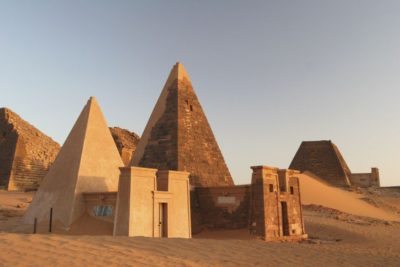 Sudan: An Exploration of Ancient Kush
January 21 – February 3, 2018 | Kathryn Howley
Travel along the Nile and through the deserts of northern Sudan where towering pyramids, gigantic mud-brick buildings, painted rock-cut tombs, and ornately carved temples await discovery. This is the land of Kush where, fed by the richness of the river, remarkable civilizations developed more than 4,000 years ago.
Cathedrals of France
June 1 – 11, 2018 | William R. Cook
Join Far Horizons Archaeological and Cultural Trips on an 11-day exploration of the art and architecture of the Cathedrals of France! Enjoy three nights in the center of Paris and view the stunning architecture of Chartres, Bourges,Vézelay, Troyes, Reims, Laon, and Beauvais. along the way, see four UNESCO World Heritage Sites.
The Majesty of Egypt Tour
November 4 – 17, 2017 | Bob Brier and Patricia Remler
Travel from Cairo to Luxor to Aswan to Abu Simbel, and along the way experience awe-inspiring events as Far Horizons opens sites closed to the public – the pyramid of Unas, the richly-painted tomb of Nefertari, and the tomb chamber of the Great Pyramid. Join Far Horizons as we travel in the footsteps of the pharaohs!
What others are saying about their custom trips…
"Thank you so much for planning the wonderful trip to Lamanai.The bottle of wine made the boat ride back absolute perfect. Mark did a really great job, and other people from our cruise ship thought that Bob was some important dignitary being carried around in his chair. Plus the plane flight was very fun. We're looking forward to further Far Horizons adventures in Peru. You are the best!"
Janet Braziel family and friends
"Our experience was superb. The guides (we had three) were all terrific – extremely knowledgeable – and the arrangements were perfect. We have done a fair amount of traveling and there is no other trip that we enjoyed more (ours included a week on our own with three other couples sailing off the southern coast). Mary Dell knows Turkey inside out and has great contacts – e.g. the director of the museum at Bodrum who sure knows how to put on an informative show. I have no hesitancy whatever in giving Far Horizons an A+. You will find Turkey amazing and want to go back."
Bob McQuiston
"Joe and I have nothing but good things to say and think about Far Horizons, and in particular, you ladies!  You have been prompt and professional with your trip suggestions, itinerary, and answers to our questions. We always were assured that you wanted us to feel 'safe' on our adventure.  We appreciate this, and will certainly visit your web site in the future to see where in the world you are traveling.  We would definitely consider a trip with you in the future!  And we've already spoken highly of you to friends who travel."
Linda Johnson