Easter Island lies at the southeastern tip of the Polynesian triangle and is one of the most remote spots on the planet.
Surrounded by an endless ocean as blue as the sky and located 2,300 miles west of Santiago, Chile, this tiny dot of land is sixty square miles of rocky grasslands, extinct volcanic cones, and steep ocean cliffs.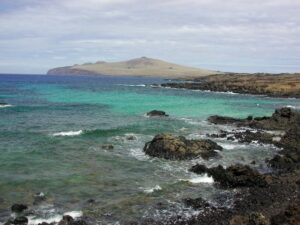 Called Rapa Nui by the Polynesian people who live here, this island is a unique open-air archaeological museum. Nearly a thousand immense stone statues, called moai, gaze with brooding eyes over the gently rolling hills, hundreds of perplexing petroglyphs stand out from rock surfaces, and colorful cave paintings depict brightly painted birds in flight.
During the first two weeks of February each year, the entire island comes together for a unique celebration of the Rapanui culture.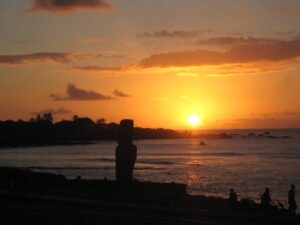 "Tapati" was first held in 1969 and was called Semana de Rapa Nui.
At that time, it was a summer festival featuring singing, dancing and a small parade, but it has evolved into a spectacular festival that includes dancing, ritual chants, art exhibits, carving competitions, horse and boat races, body painting, a string figure (kai-kai) contest, the selection of a queen, an amazing parade and a triathlon event.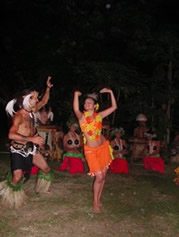 One of the most exciting is haka pei, where participants slide down the side of a mountain on banana trunks at top speeds. The entire village participates and the finale is the annual crowning of the festival queen by moonlight at the Tahai complex.
Visitors are truly enveloped in a unique and exotic Polynesian happening.
Far Horizons Archaeological and Cultural Trips invites you on 12-day journey that includes three days in Chile's capital, Santiago,  the stunning coastal city of Viña del Mar, and the wonderful  Tapati Festival, an amazing celebration of the Rapa Nui culture.
Our remarkable tour scholar is Dr. Sidsel Millerström… Please view the trip page for more information.
Far Horizons Archaeological and Cultural Trips:  Upscale journeys led by renowned scholars, offering adventure, education, camaraderie, archaeology, and world cultural understanding — past and present!