Learn about the antiquities of Asia!
The following is a list of our upcoming Asia trips.  If you are looking for something unique or not list here, contact us to discuss our custom tour options.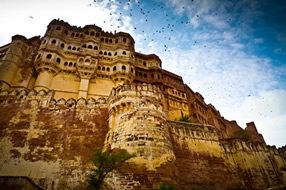 January 6 – 23, 2023 | Cynthia Packert
Far Horizons offers 14 participants an extraordinary 18-day tour through Gujarat and Rajasthan: Explore ornate palaces, desert fortresses, Jain sanctuaries, nine UNESCO World Heritage Sites, and the cities of Mumbai, Ahmedabad, Udaipur, Jodhpur, Jaisalmer, Khimsar, Pushkar, and Jaipur.