Tour Cairo, Luxor, Alexandria, the Nile river and more! And experience Tunisia's Roman ruins, Ethiopia' underground churches, and the myriad of pyramids in Sudan.
We present our upcoming Egypt and Africa trips.  If you are looking for something unique or not listed here, contact us to discuss our custom tour options.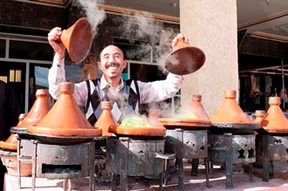 May 2 – 16, 2020 | Robin Vose
In 711, an army of Arabs and Berbers landed on the Iberian Peninsula, and over the next seven years, through diplomacy and warfare, they brought most of present-day Spain and Portugal under Islamic control. For more than 700 years, until the Christians retook the land in 1492 (reconquista), Muslim dynasties ruled al-Andalus, and during this time there was a blossoming of philosophy, arts and sciences.