Through the Glass Darkly: An Archaeological Pub Crawl of England
England Tour: Explore prehistoric stone circles,  glorious abbeys, Hadrian's Wall, and medieval castles in remote areas, with meals and overnights in traditional pubs and inns.
with Dr. James Bruhn
Dates
September 17 – 29, 2022
September 17 – 29, 2023
Why Take This Tour?
Specially arranged private tour of Newcastle Castle
Private tour of Vindolanda Roman Fort with the director of excavations
Tour six UNESCO World Heritage Sites: Hadrian's Wall, Durham Cathedral, Fountains Abbey, Bath, Stonehenge, Avebury
Learn about 'real ale' with a tour of a brewery
See the original Magna Carta in Salisbury Cathedral signed by King John in 1215
Meals and overnights in traditional British pubs and inns
Maximum of 6 participants
NOTE: This can be your own tour on your desired dates with a minimum of three friends.
Daily Itinerary
Day 1: Depart the USA.
Day 2: Arrive Newcastle-on-Tyne. Black Gate and Castle Keep.
Day 3: Hadrian's Wall, Housestead's Fort & Vindolanda.
Day 4: Durham Cathedral and Castle. Barnard Castle. Black Sheep Brewery.
Day 5: Yorkminster Cathedral, Barley Hall, York City Walls.
Day 6: Fountains Abbey.
Day 7: Richard III Visitor Center, Flag Fen, Castle Rising Castle.
Day 8: King's College Chapel in Cambridge, Verulamium.
Day 9: Uffington White Horse, Avebury, West Kennett Long Barrow & Silbury Hill.
Day 10: Bath: Roman Baths, Royal Crescent. Stonehenge.
Day 11: Cerne Abbas Giant, Maiden Castle, Old Sarum, Salisbury Cathedral.
Day 12: Winchester Cathedral and Great Hall, Fishbourne Roman Villa.
Day 13: Fly to USA
What is Real Ale?
This brew is the champagne of the beer world. Also known as traditional draught beer or cask-conditioned beer, it is a top-fermented beer that undergoes a natural secondary fermentation in the cask and is served without applied gas pressure. Most "Real Ale" pubs serve by a simple suction pump (a beer engine) that draws beer from the cask in the cellar when the handpump on the bar is pulled. The methods of brewing "real ale" produce beers of great complexity with rich fruity and hoppy aromas and flavors.
"I am thoroughly convinced that bad beer produces Communism…" – H.L. Mencken.
Of course, one could travel about Britain and maintain an absolutely solemn view of the country's great treasures of ancient architecture. But how much fun would that be, and how much of a real picture of the place would it provide? Precious little say we. To understand the British spirit one must understand British spirits, which is to say Beer. From the rich mixture of civilizations that has flourished in this land has emerged the true essence of English life: the village pub. Here, ales, bitters, porters, stouts, and other hop-and-barley brews abound in such profusion as to daunt even the hardiest tippler.
Long the bastion of all that is good and true in British culture, the pub occupies the place today that it has held for many centuries. In England's villages, this is the spot where society is daily glued together through the medium of beer. To appreciate Britain's heritage to the fullest one must therefore experience the pubs, the true heart of the country's cultural identity. In recognition of this, we propose to put Britain's past in proper perspective by interspersing visits to extraordinary ancient sites with stops at as many noteworthy pubs as prudence and capacity will allow.
Far Horizons Archaeological and Cultural Trips proudly presents a cultural pub crawl through England that offers a rare chance to see, when we are not within the confines of a public house, a great many historic and archaeological sites that few visitors manage to find. We will visit prehistoric stone circles and chambered tombs, walk in the footsteps of Roman armies along Hadrian's Wall, and savor the view from battlements of medieval castles in remote and beautiful areas of Britain. As we journey from the harsh mountains and strong bitters of the northwest to the soft rolling hills and gentle ales of the southeast, we will come to understand how the history of the country has shaped the landscape, and how the perception of both history and the landscape has been shaped by a daily few pints.
All meals and overnights will be in carefully chosen traditional and unspoiled pubs and inns, where we will be able to touch pint mugs with the local people while savoring delicious regional delicacies, washed down with the region's best representatives of the British brewer's art.
Tour Leader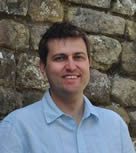 James Bruhn received his BA in anthropology and history from the University of Colorado (Magna Cum Laude), and his MA and PhD in British Roman Archaeology from the University of Durham. Originally from the Northeast of Scotland, he is a specialist on Roman Frontiers in Northern Britain and a fellow of the Society of Antiquaries of Scotland and Newcastle upon Tyne. Dr. Bruhn has spoken at numerous academic conferences in North America and Europe, has authored a scholarly book on Roman Archaeology and has written book chapters in several scholarly publications including the Seventy Great Inventions of the Ancient World by Brian Fagan. He has excavated along the Antonine Wall and has tutored small groups on his specialty. Additionally, Dr. Bruhn has organized and been the speaker in several conferences about Roman Britain. His knowledge, enthusiasm and passion about the history and archaeology of Great Britain is contagious.
'History is the focus. The tour was largely in rural areas with a wonderful variety of sites. James is very smart and an excellent leader. I learned a lot. "Pub crawl" is a catchy title for a great learning experience. Enjoy it.' – Conover Hunt
Tour Itinerary
(B) breakfast, (L) lunch, (D) dinner
Day 1: Depart the USA.
Day 2: Arrive Newcastle-on-Tyne. In the afternoon, enjoy a specially arranged private tour of the castle, constructed in 1080 using earth and timber by the eldest son of William the Conqueror, Robert Curthose, and rebuilt of stone between 1168 and 1178. The Castle Keep was the principal strongpoint of the Castle and the living space for the commander of the garrison. It displays many important features, including the late Norman chapel and the well, which is nearly 100 feet deep, allowing fresh water to be provided to the castle both during a siege and in times of peace. Built between 1247 and 1250 during the reign of King Henry III, The Black Gate was the last addition to the medieval Castle defenses. Consisting of an arched passage, with what are thought to be guard chambers on either side it was the gatehouse of the barbican, a walled, defensive entrance passage for the Castle's North Gate. Overnight for the next two nights in Brookside Villa, a charming bed and breakfast inn built along Hadrian's Wall in the tiny village of Gilsland. (D)
Day 3: Today we will walk along Hadrian's Wall, the northernmost frontier of the Roman Empire and part of UNESCO's Frontiers of the Roman Empire. At the Roman garrison of Housesteads Fort, the foundations of most of the buildings and defenses are well preserved. We will see the small heated rooms of the commandant's house and the latrines (once with running water) used by the soldiers. A key military post on the northern frontier of Britain, Vindolanda has produced spectacular finds. Ongoing excavations here are led by Dr. Andrew Birley, and he (or a member of his staff) will give us a private tour, along with a 'see and touch' viewing of artifacts found during excavations. Vindolanda's museum contains unique organic remains such as leather shoes and thousands of writing tablets recording daily life almost two thousand years ago – letters from soldiers, a birthday party invitation to the fort commander's wife, requests for payment, and many artifacts that displays a significant record of everyday life in the Roman Empire. Drive through the scenic countryside to Carvoran Roman Fort, where the Roman Army Museum presents an authentic tribute to Rome's extraordinary military legacy. Stop by the Milecastle Inn, a traditional pub serving home cooked food and fine 'real ales' for lunch on our own. (B/D)
Day 4:This morning, we will enter monumental Durham Cathedral, regarded as one of the finest examples of Norman architecture in England and designated a UNESCO World Heritage Site along with nearby Durham Castle which faces it across Palace Green. The cathedral was constructed between 1093 and 1133 to house the shrine of St. Cuthbert, a venerated preacher in the 7th century who was responsible for the spread of Christianity in the North of England. We will see the new Open Treasure Exhibit, located in previously hidden spaces within the Cathedral Cloister. Here, 2,000 years of history is on display. Then it's on to Barnard Castle, a ruined Norman castle built in the 12th century. Time permitting in the afternoon, we will visit Black Sheep Brewery to taste their hardy ales. Overnight in York for two nights. (B/D)
Day 5: York is a city that first gained prominence under the Romans. Known as the city of Eboracuem, York was the second city of Roman Britain beyond London. After the fall of Roman Britain, York became the capital of the Anglo-Saxon kingdom of Northumbria. This came to an end when the Vikings attacked and settled in York, renaming the city Jorvik. We will visit the beautiful York Minster Cathedral, a Norman building sitting on the ruins of Roman York, and Barley Hall, a reconstructed medieval townhouse. We will examine the still standing Roman walls, and for the adventurous, take the time to walk the more than two miles of the beautifully preserved fortifications. Wander through the maze of twisting, narrow lanes of The Shambles, arguably the best preserved medieval street in the world. With overhanging timber-framed buildings, some dating back as far as the fourteenth century, the area was awarded the title of the most picturesque street in Britain in the Google Street View Awards. Lunch will be in one of York's many medieval pubs. (B/D)
Day 6: Begin the day in Fountains Abbey, one of the largest and best preserved Cistercian monasteries in England. The religious complex was founded in 1132 by 13 Benedictine monks from St Mary's in York seeking to live a devout and simple lifestyle. A UNESCO World Heritage Site, the remains of the abbey are enclosed within the 18th century designed landscape of Studley Royal Park. There will be time to walk through the park's grounds, one of the best surviving examples of a Georgian water garden in England. Our lunch stop will be at The Water Rat, a quirky public house in Ripon serving a selection of 'real ale'. Continue to Stamford and the William Cecil Hotel, our home for the next two nights. (B/D)
Day 7: The announcement in 2012 of the discovery of King Richard III's burial under a parking lot stirred history enthusiasts. Archaeological excavation uncovered not only the friary of Grey Friars but also a battle-scarred skeleton with spinal curvature. The so-called "hunchback king" had idiopathic scoliosis, a curvature of the spine developed in his teenage years. Richard III was the last English king to die in battle, during the Battle of Bosworth, and the wounds found on his head show that he was stabbed repeatedly. These injuries are consistent with some near-contemporary accounts of the battle. Our morning drive takes us to Leicester to the Richard III Visitor Centre. In the afternoon, we move on to King's Lynn and Castle Rising Castle, one of the largest, best preserved and most lavishly decorated keeps in England, surrounded by 20 acres of mighty earthworks. Our final stop will be at Flag Fen, where residents in 1350 BC fortified their meadows from neighboring communities by constructing a long defensive wall using hundreds of thousands of timbers. (B/D)
Day 8: Founded in 1209, Cambridge is the second-oldest university in the English-speaking world and the world's fourth-oldest surviving university. Our exploration of Cambridge will include the King's College Chapel, containing the largest fan vault in the world and some of the finest medieval stained glass. Our lunch spot is The Eagle, Originally opened in 1667 and Cambridge's main student and faculty hangout. Then it's on to St. Albans, named for the first Christian martyr in England and the successor of the Roman city of Verulamium. Here, explore a Roman theater that is unique to Great Britain, part of the 3rd century city walls, and, time permitting, the museum with its splendid collection of mosaics, wall paintings and recreated Roman rooms. Overnight at The White Hart in Dorchester-in-Thames. (B/D)
Day 9: Begin our day by viewing the Uffington White Horse, cut into the white chalk that lies under the grassy slopes. Frozen in mid-stride, the famed image was carved into the chalky hillside at least 2,000 years ago and even today dominates the surrounding countryside.  Then it's on to the stone circle and henge at Avebury, so large that a medieval village was built inside it using broken standing stones, and a UNESCO World Heritage Site. Nearby West Kennett Long Barrowis a shared tomb where we can enter the chambers and examine the prehistoric architecture. Nearby Silbury Hill is the largest man-made earthwork in Europe. End the day in Salisbury Cathedral, the finest example of Early English architecture in the country. Built almost entirely in the 13th century, the final structure boasts the tallest spire and the largest cloisters in England. Salisbury Cathedral owns one of only four surviving copies of Magna Carta, signed in 1215. Sunlight filtering through the windows of the cathedral's Chapter House, where the Magna Carta is displayed, will add a mythical touch when looking at the beautifully rendered Latin text written on the aged parchment. Overnight for the next three nights in Salisbury at The Red Lion, originally built around 1220 in order to house the draughtsmen working on the new cathedral of the town. (B/D)
Day 10: Bath, a UNESCO World Heritage Site, developed around natural hot springs and has been an important town since before the Romans. A legend tells of Prince Bladud, father of King Lear, who caught leprosy and, when banished from court, lived as a swineherd in the marshlands. One of the pigs also contracted leprosy but was cured after wallowing in the mud near the springs. Prince Bladud did the same and he, too, was cured, and when he became king, founded the city. Romans built a temple here around 50 AD, and dedicated it to Sul, a Celtic god, and Minerva, the Roman goddess of healing. They also built a public bath which was supplied by the hot springs. After viewing the Roman Baths, drive through the Royal Crescent, one of Bath's most iconic landmarks. It was designed by John Wood the Younger and built between 1767 and 1775. This impressive landmark forms a sweeping crescent
of 30 Grade I Listed terrace houses, and is without doubt one of the finest examples of Georgian architecture anywhere in the UK. After lunch in a local pub, drive to Stonehenge, the most popular archaeological attraction in Britain. The huge sandstone monoliths that make up this Neolithic monument formed a ceremonial center oriented towards the summer solstice and other astronomical points. Most theories suggest that it was used as an agricultural calendar, though recent work shows that it was connected to a wider spiritual landscape including the stone circle at Avebury. (B/D)
Day 11: Maiden Castle is 4,000 years old and one of the largest and most complex prehistoric hill-forts in Britain. After viewing this huge fortress, see Cerne Abbas Giant, a 150-foot-tall image of a man carved into a chalk hillside, and traditionally seen as the Iron Age representation of a Celtic god. But more recent research suggests it is an act of 17th century graffiti portraying an indecent Oliver Cromwell. After lunch in The Giant, a former coaching house in the heart of Cerne Abbas, we move on to Old Sarum. It was successively an Iron Age British hill-fort known to the Romans as Sorviodunum, a Roman and Saxon town, and a Norman fortress and cathedral. As a key town in the ancient Saxon kingdom of Wessex, it was important for the Normans to control this site. Because of this, Henry I of England, son of William the Conqueror, used the site as a royal residence for much of his reign. The site was abandoned in 1219 when the bishops moved to New Sarum, now Salisbury. (B/D)
Day 12: Drive to the historic city of Winchester where we will see its awe-inspiring Cathedral, one of the largest in Europe, with the longest nave and greatest overall length of any Gothic cathedral in Europe. And then walk to Winchester Castle where the only building still standing is the Great Hall—where King Arthur's Round Table supposedly hangs and the first parliament was held. Lunch will be in the King Charles, a beautiful country pub nestled amid Hampshire countryside in the picturesque village of Kings Worthy. Our last stop on this archaeological journey is a visit to Fishbourne Roman Palace. The remains were discovered by accident in 1960 and date back to the 1st century. Originally a military base during the time of the Roman Invasion, the complex grew into a magnificent palace. Excavations uncovered the largest collection of in-situ mosaic floors in Britain. The palace, designed to demonstrate the power and grandeur of the Romans, is built on a massive scale and the lovely mosaics demonstrate the luxury of the Roman lifestyle. On display is the largest collection of Roman mosaics in Britain, including the famous Cupid on a Dolphin with cupid sitting astride a dolphin with a trident in his hand. Dinner and overnight at the Radisson Blu Hotel, located near London Heathrow. (B/D)
Day 13: Morning flight to USA.  (B
"When you have lost your inns drown your empty selves, for you will have lost the last of England" Hilaire Belloc
Tour Cost
$8,995.00 (per person, double occupancy) all hotels, meals as noted, tips and gratuities including to the guide, entry fees, and all ground transportation. Price is based upon the exchange rate for the British pound not going over 1.40. If a fluctuation raises the pound, the final price may go up.
Single Supplement: $895.00.  Should a roommate be requested and one not be available, the single supplement will be charged.
Cost Does Not Include: Roundtrip international airfare from the USA, a separate donation as outlined below; all lunches; meals as noted; all beverages, food not on regular menus; passport fees; airport departure taxes; tips and gratuities; laundry; necessary vaccines or tests; excess baggage charges and other items of a personal nature.
Fuel Surcharges: Far Horizons must pass on price increases when additional fuel charges are levied.
Donation Checks: As a tour company that benefits from the cultural and natural riches of our destinations, we have a policy of donating to the scientific and cultural projects and museums we visit.  This has created a bond between Far Horizons and the academic and local communities that has helped us establish an extensive list of lecturers and contacts in each of our destinations. For this tour, we have designated Vindolanda Trust as the donation project, although we apologize in advance that Vindolanda does not have  a US affiliation or charity in order for the donation to be tax-exempt. We kindly ask that you visit the trust's website – https://vindolanda.worldsecuresystems.com/donate – and make your $150 (£110) donation in advance of your travel and email us the confirmation. Please fee free to contact Far Horizons with any questions. Please also note that the donation is non-refundable.
Registration
A deposit of $750 per person and the separate donation of $150.00 are required along with your registration form. Final payment is due 120 days before departure. Upon receipt of your deposit and completed registration form, you will be sent a reading list and a tour bulletin containing travel information. Prior to the trip, we will send links to various websites of pertinent interest to the trip. Click here to download our Registration Form.
Cancellations and Refunds
Cancellations received in writing at least 120 days before departure will receive a refund less a $450 per person administrative fee. Cancellations received less than 120 days before the departure date will not receive a refund. If for any reason you are unable to complete the trip, Far Horizons will not reimburse any fees. Upon registering for the tour, the purchase of travel protection with both trip cancellation and emergency evacuation is strongly advised. Insurance recommended by Far Horizons can be reviewed by clicking HERE.
Hotels and Meals
All meals and overnights will be in carefully chosen traditional and unspoiled pubs and inns, where we will be able to touch pint mugs with the local people while we savor delicious regional delicacies, washed down with the region's best representatives of the British brewer's art.  The hotels and pubs listed in the brochure might change; the ambiance will not.
Note About Itinerary Changes
Changes in our itinerary, accommodations, and transportation schedules may occur. A good book to read as well as a flexible attitude and a sense of humor are essential.
Private Tours of Archaeological Sites
The private tours of archaeological sites and talks by specialists are scheduled in advance and include a donation to each. Specialists working at these sites are excited about showing their work to interested enthusiasts. However, please be aware that there may be times when the director or a member of the staff may not be onsite when our groups arrive due to other commitments.
THIS ARCHAEOLOGICAL TOUR TO ENGLAND IS LIMITED TO 6 PARTICIPANTS