Turkey has an incredibly deep and significant history that stretches back into the classical era, and even further. It was the birthplace of Aesop, St Paul the Apostle, and Herodotus — the father of history.
Turkey's exciting, vibrant history makes it one of the most sought-after destinations for archeology enthusiasts, and it's why we have created three different Turkey tours. Today, we'd like to explore five sites in Turkey that we believe are particularly special. If anything we say here inspires you to explore Turkey with Far Horizons, please do get in touch.
About Far Horizons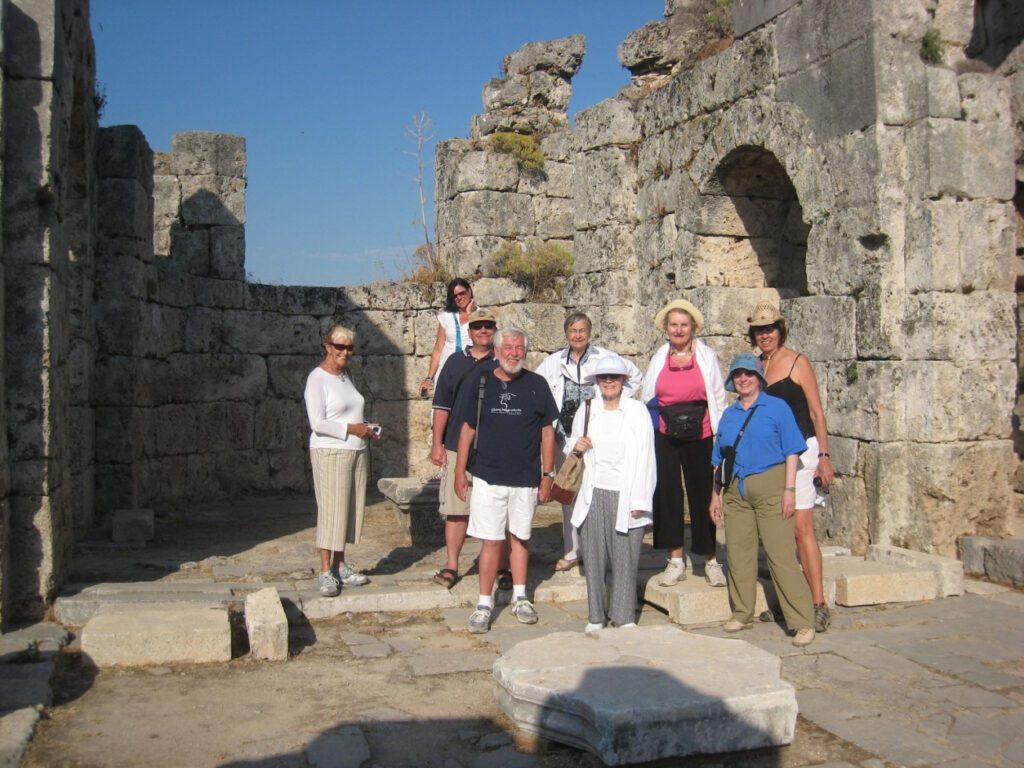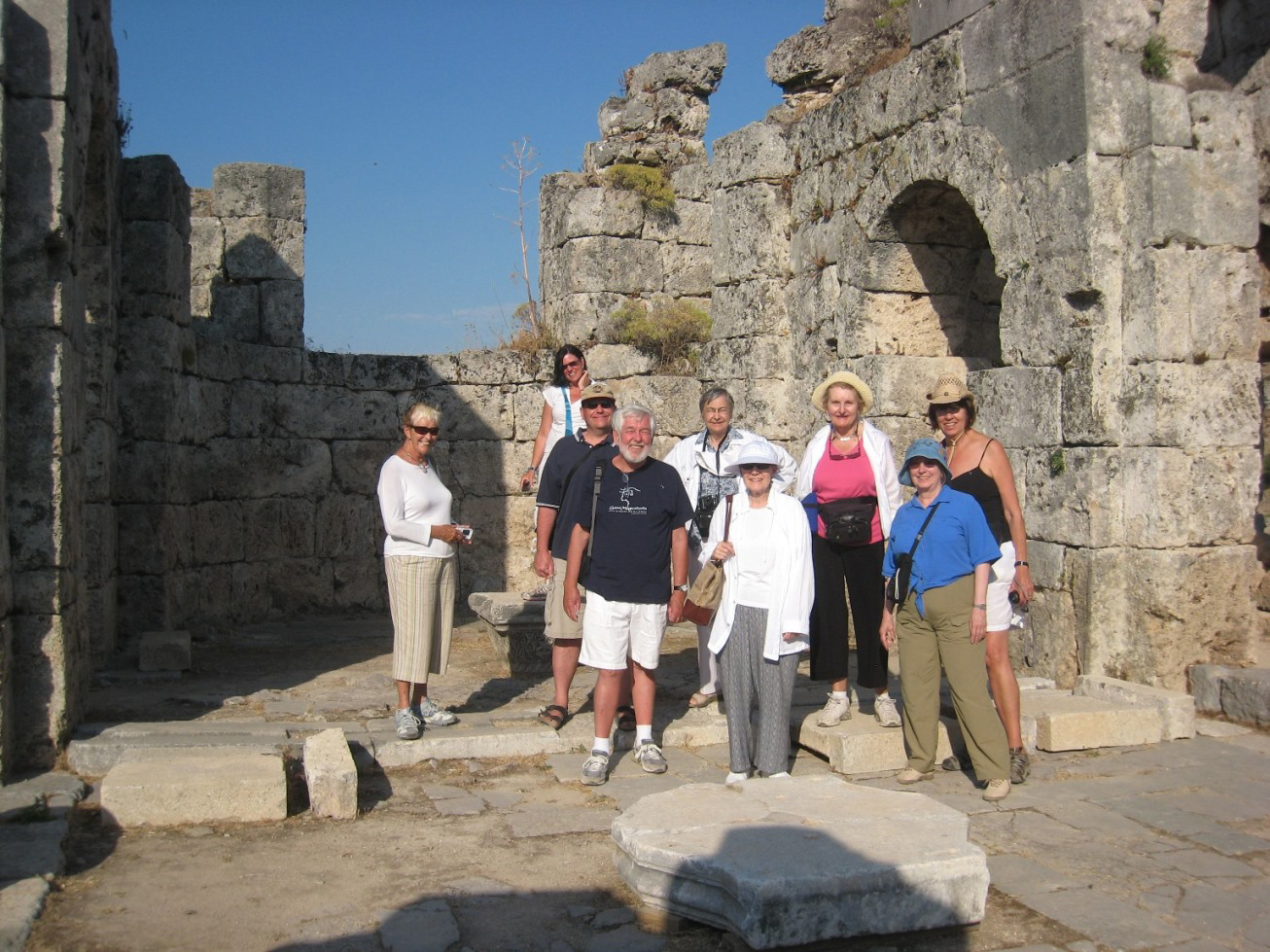 First of all, we'd like to tell you a little more about us. Here at Far Horizons, we have made it our mission to research, design, and deliver the best possible archeological tours all around the world, and we do this with the help of renowned scholars, all experts in their fields. We have become renowned for our multi-day vacations that take guests deeper into the past than any other available experience.
Acknowledgment of Bias
We'd like to acknowledge that this list of five sites is entirely biased. But we would say that any list would be biased as there is no objective list of the best archaeological sites to see in Turkey — and there are far too many incredible structures and sites to choose from. However, we have extensive experience designing tours in Turkey, so perhaps this list, while biased, still comes with a certain amount of clout.
5) The Ancient City of Perge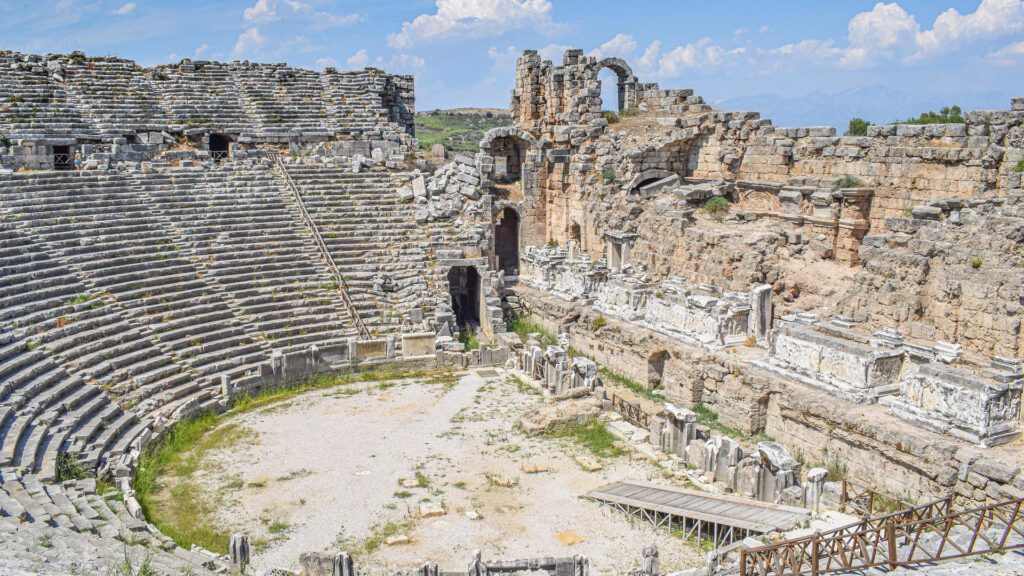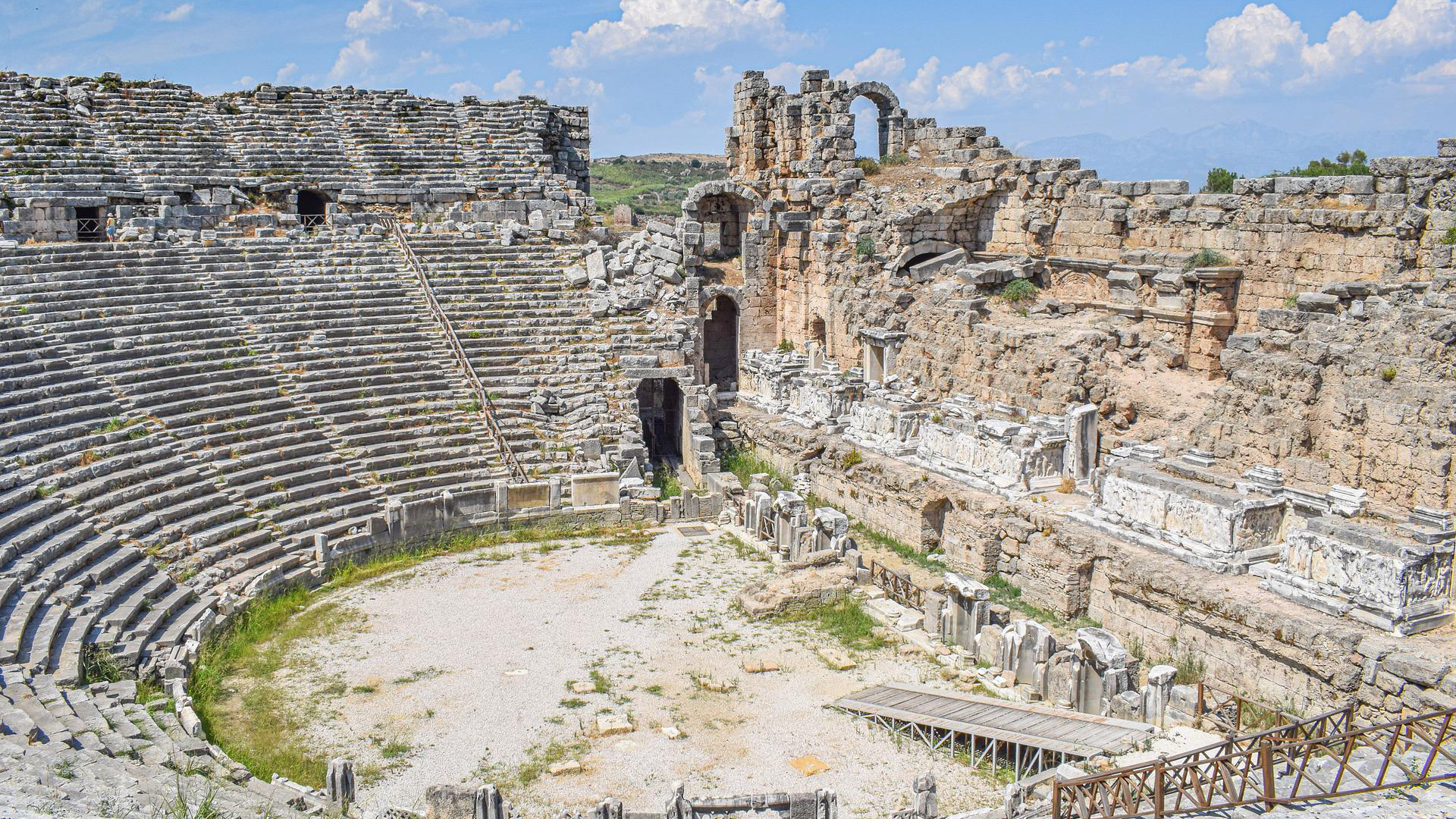 This ancient city is one of the most remarkable ancient sites in Turkey. You can find it on the southern coast, near Antalya, and it's believed that Perge is where Greek settlers traveled to after the Trojan War, and there is a lot of historical significance to explore here, but most of the surviving structures are Roman, as opposed to Greek.
The ancient city of Perge is believed to have been founded around 1000 BC, but it's also clear that there are many smaller settlements nearby that are even older. The city was initially a Greek city before it was captured by the Persians, then by Alexander the Great in 333 BC.
In approximately 188 BC, the Romans arrived in Perge and they built the majority of the structures that can still be found there today. In Perge, there are all of the structures you might expect from a large Roman settlement, including baths, a necropolis, a gymnasium, the agora, and a 15,000-seat theatre (pictured above). Later, Perge was especially important as a Christian city — so much so that St Paul spent some time there. You can visit Perge on our Western Turkey Tour.
4) The Ancient Lycian City of Arykanda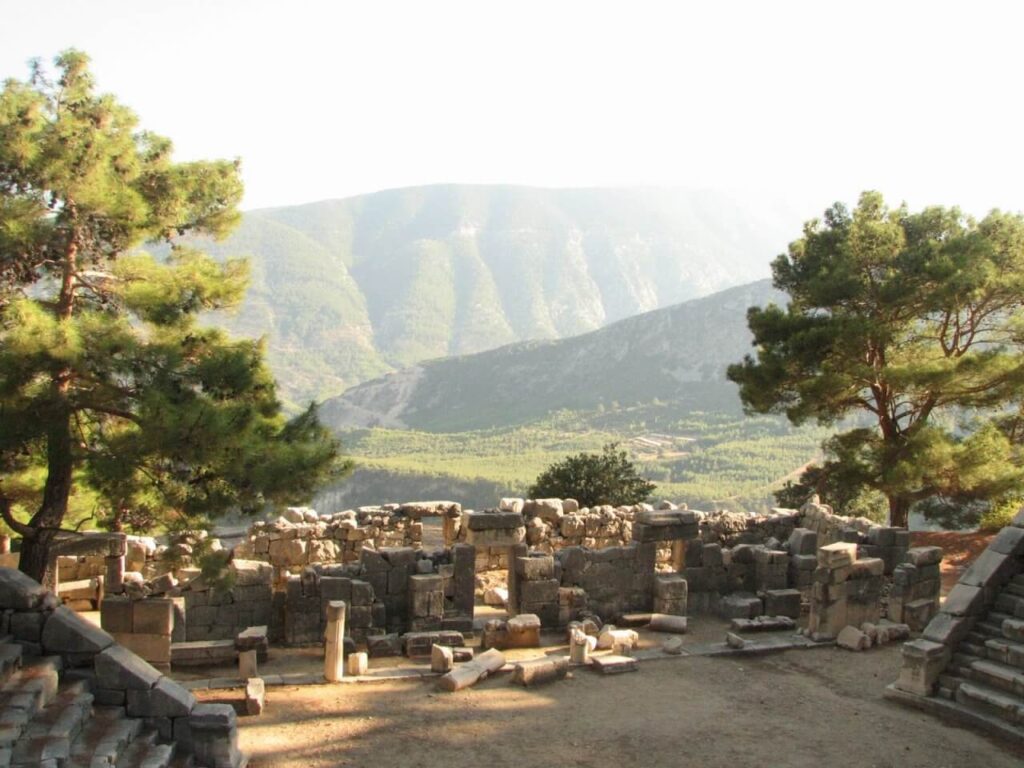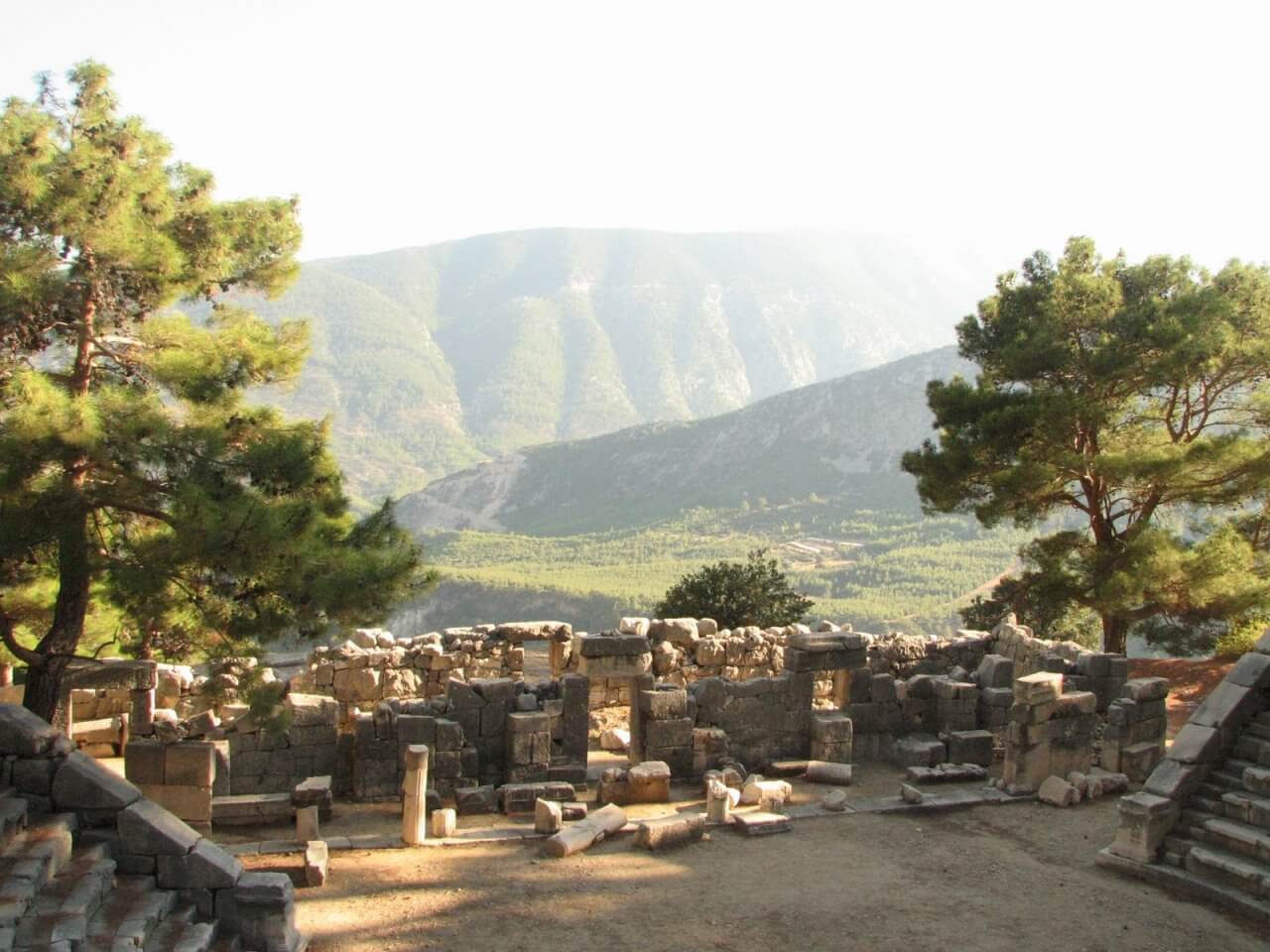 We have another ancient city for you on the southern coast of Turkey. Arykanda was built high in the Taurus Mountains; its high altitude makes it tricky to reach, deterring most tour companies. But not Far Horizons, as we visit this ancient site on our tour titled Sail the Sapphire Seas of Turkey.
Arykanda's high position gave it a significant strategic advantage as it could watch over the ancient trade routes in the Mediterranean Sea. Today, the views from Arykanda are breathtaking and we invite guests to imagine standing there in the city's prime, looking for trade ships in the water.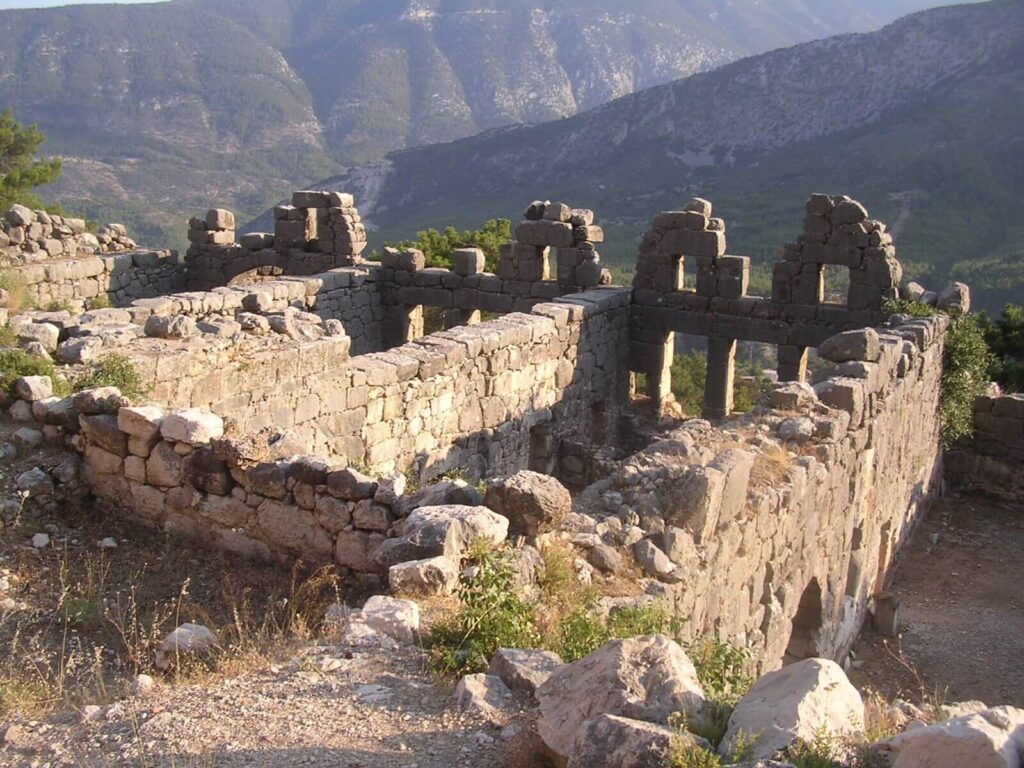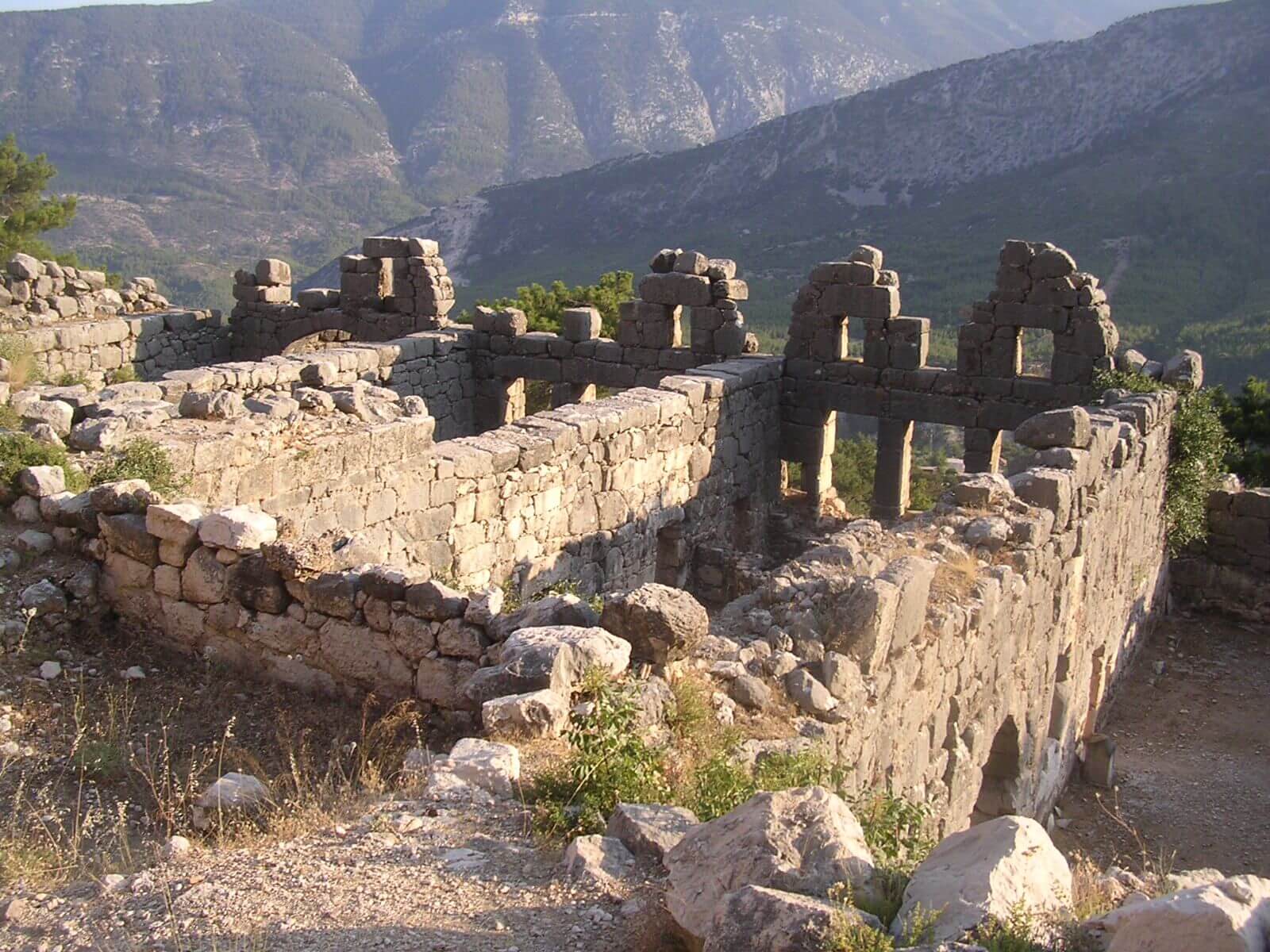 This truly ancient city dates back beyond 2,000 BC, but the oldest surviving structures were built in the 6th and 5th centuries BC. There are Greek and Roman structures, but the city was at its most prosperous during the Roman period.
Many of the structures in Arykanda are remarkably well preserved. They are built upon five terraces that are supported by basalt stone blocks. Here, you will find a Roman bath, a stadium, a theatre, and an odeon.
3) The City of Zeugma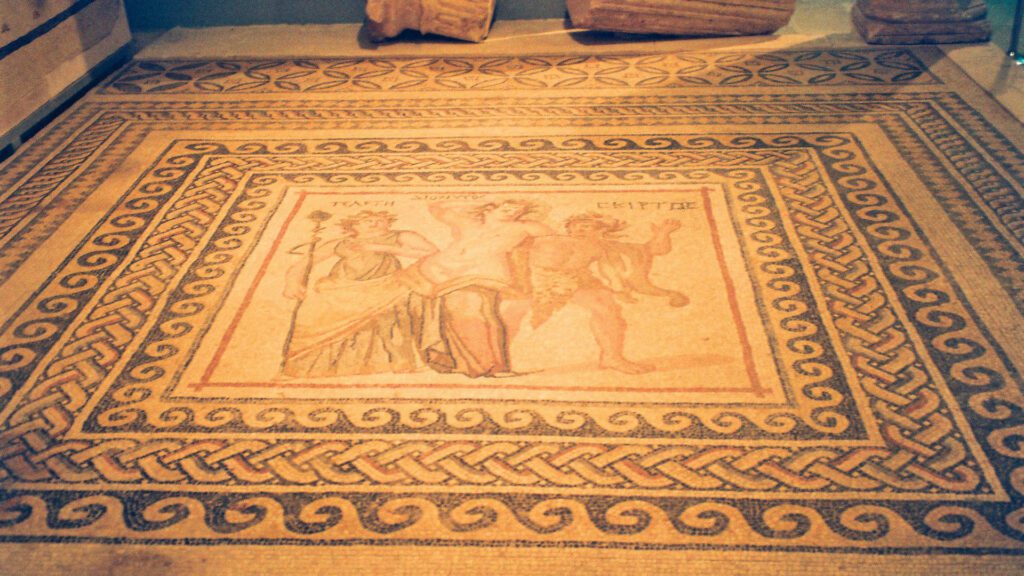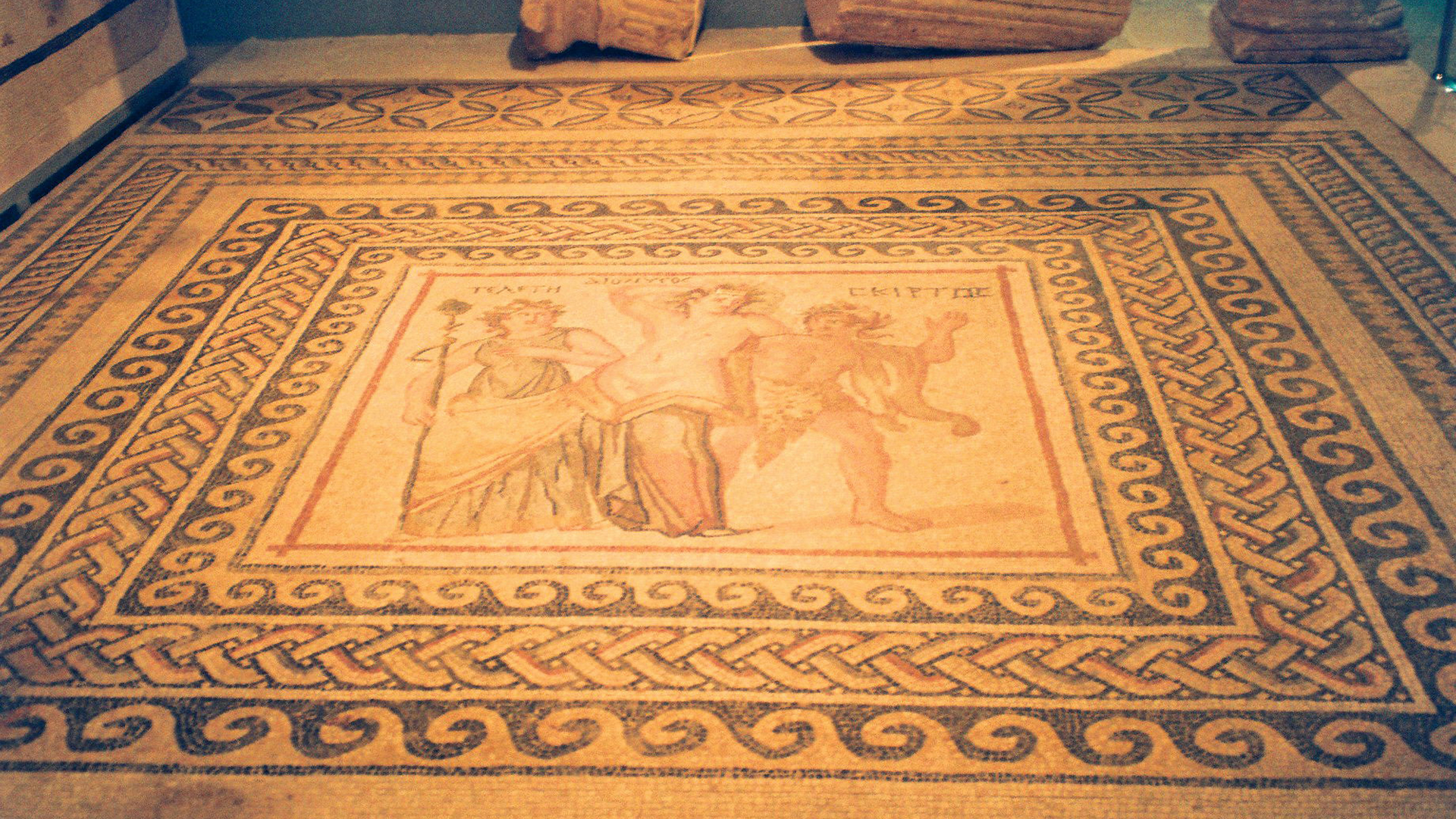 Mosaic from Zeugma (Source – License)
Next on our list is Zeugma, the ancient Roman city. Like most ancient Roman settlements in Turkey, Zeugma began as a Greek city during the Hellenistic Era. The city took its name from its bridge of boats that crossed the Euphrates River.
In the 3rd century BC. the city was founded by Seleucus I Nicator (a successor to Alexander the Great) who built the city where he had constructed the first bridge over the Euphrates. Then, in 64 BC, the Roman Empire took control of Zeugma. Under the Romans, Zeugma really thrived, with up to 70,000 people living there.
During late antiquity, Zeugma became a diocese of the Roman Church, but it was abandoned during the 7th century as it was too hard to protect from raids by Arabs and Sassanid Persians.
You can visit Zeugma as part of our Eastern Turkey Tour. When here, you can expect to find the following archeological structures:
A Hellenistic Agora,
A Roman Agora
Two sanctuaries
A stadium
A theatre
Two bathhouses
A Roman legionary base
Administrative structures of the Roman legion
Residential quarters
Greek and Roman city walls
East, south, and west necropoles
2) Divriği Gok Medrese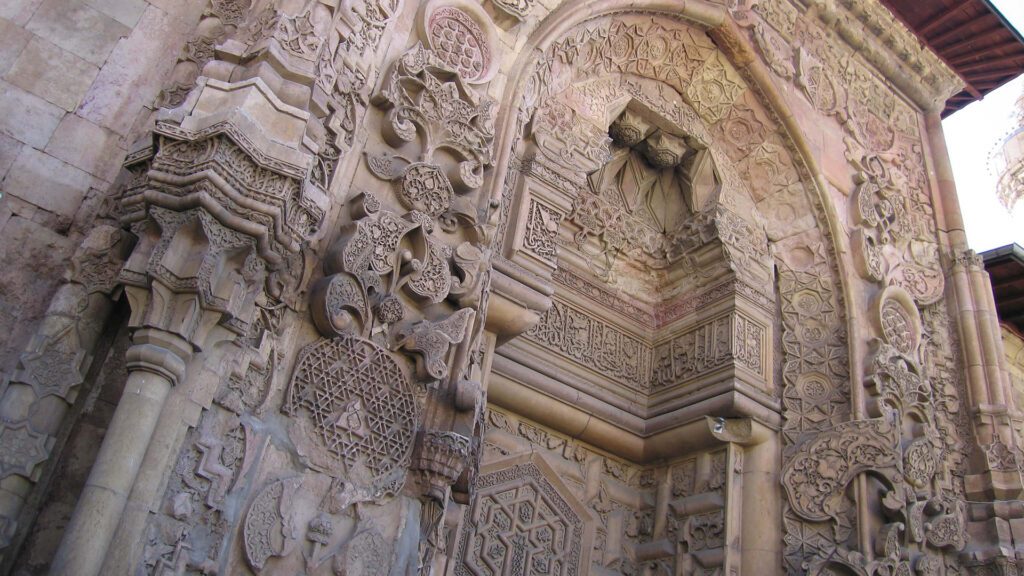 Also featured on our Eastern Turkey Tour, you'll find the rarely visited and enigmatic Divriği Gok Medrese. This is easily the most elaborately decorated medieval monument in Anatolia. Constructed in 1227, this UNESCO World Heritage Site was built by the architect Ahmed Shah who came from Ahlat. He seems to have based the style of the carvings on the designs on the tombstones in the area.
Divriği Gok Medrese was built to serve as a mosque and hospital. It displays a particularly sophisticated vault construction technique. The decorative structures on the doorways are also breathtakingly elaborate — words certainly cannot do justice to what you will see there with your own eyes.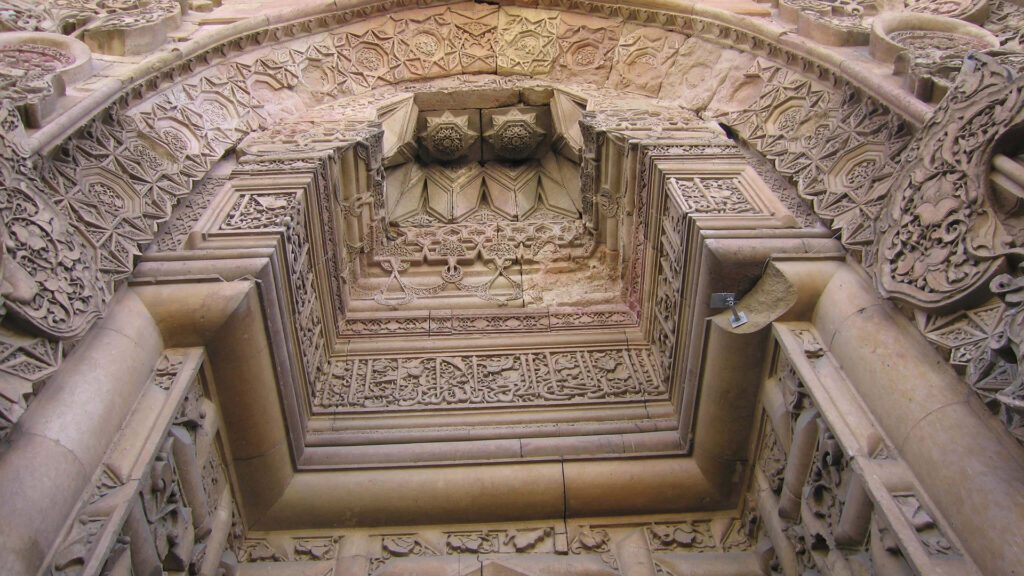 Divriği Gok Medrese is unique. It is a breath of fresh air to explore an entirely different kind of architectural style from many of Turkey's ancient Greek and Roman structures.
1) Aperlae
A closer look at Aperlae (Source – License)
We're adding yet another ancient city to this list… We're completely spoiled for choice with ancient cities in Turkey and Aperlae is absolutely worth exploring on your next visit.
Aperlae was not as historically significant as the other cities mentioned in this article, but it prospered for the better part of 1,300 years, making it a fascinating place to visit for archeology enthusiasts. It probably never rose to the full size of other cities in the area because its bay offered little safety for ships in a storm, thus limiting its potential for trade.
That said, the city did make a lot of money by manufacturing a valuable purple dye from the high numbers of Murex Trunculus (a type of mollusk) in the area. It is likely that the rich supply of mollusks brought settlers to this spot in the first place.
Aperlae is hard to access as you need to sail there at certain times of day, when the tides are low. That the city is difficult to get to only adds to the sense of exclusivity; traveling here by boat feels like discovering a hidden city with hundreds of tombs.
That's our list of five sites to see on an archeological tour of Turkey. There are dozens of other incredible sites that didn't make this exclusive list, but may well be on other people's lists. The sheer overwhelming choice of archeological sites in Turkey is a nice problem to have!
If you have any questions about the tours in Turkey mentioned in this article — or indeed anything in our European Archeology Tours Range, please feel free to contact us. Your next big adventure could be just over the horizon!