Do you want to learn more about the history of the US southwest? This part of the United States is home to some of the best ancient sites, ruins, and petroglyphs in the Americas. At Far Horizons, we provide tours all around the world led by renowned scholars, ensuring you learn and experience everything each fascinating region has to offer.
In this blog, we run through a selection of the essential sites you must see on an archaeology tour of the US southwest.
Of course, we can't cover everything on this page. Rather, this is an introduction to whet the appetite. Our American Southwest tour itinerary provides a more detailed breakdown of what you can expect to see and do during your trip with us.
Would you like more information about our archaeological, educational, historical, and cultural tours? Please don't hesitate to get in touch with any questions.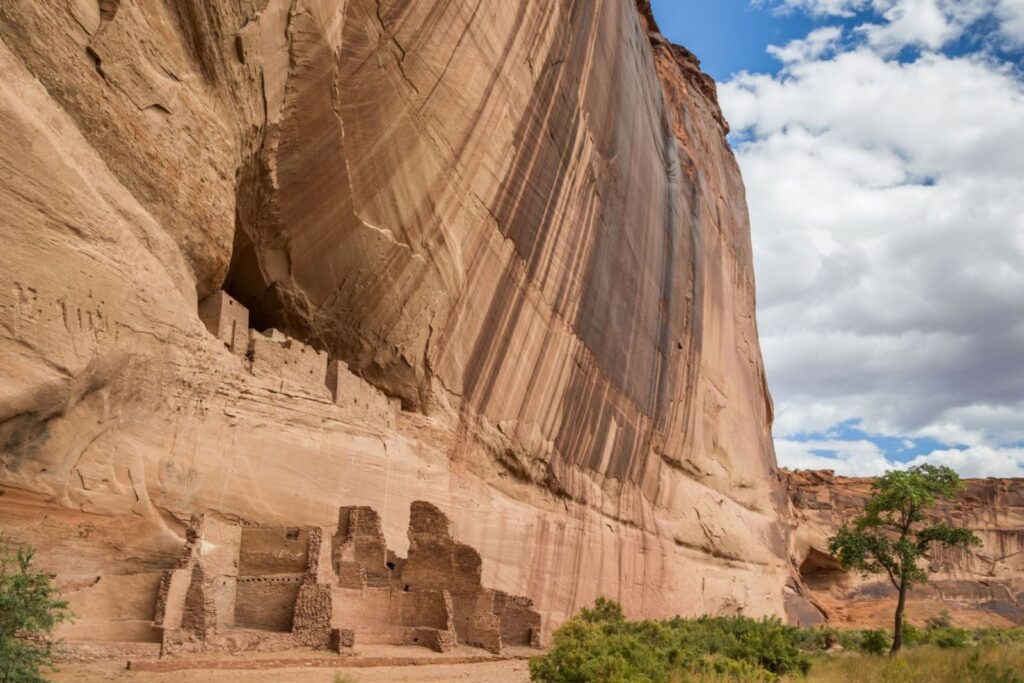 Tourists Love the Awe-Inspiring Beauty of Canyon de Chelly
Located in northeast Arizona, Canyon de Chelly National Monument lies within the Navajo Nation boundaries. It is one of North America's longest continuously inhabited places.
Today, the monument is home to the preserved ruins of the indigenous tribes who have called it home over the centuries, including the Ancestral Puebloans as well as the Navajo.
Canyon de Chelly sits at the junction of two immense canyons. As such, the environment is defined by sheer sandstone walls rising some 1,000 feet (305 meters) into the sky.
And amid all this towering rock is an even more jaw-dropping site: Spider Rock, a sandstone spire shooting 750 feet (229 meters) above the canyon floor.
But hidden amongst all this grandness are an array of archaeological gems, including:
Ledge Ruin
White House Ruin
Antelope House
Tomb of the Weaver
Navajo Fortress
Mummy Cave
Massacre Cave
Yucca Cave
Junction Ruin
First Ruin
Each of these sites has their own fascinating story that helps to color how life has unfolded within the canyon walls.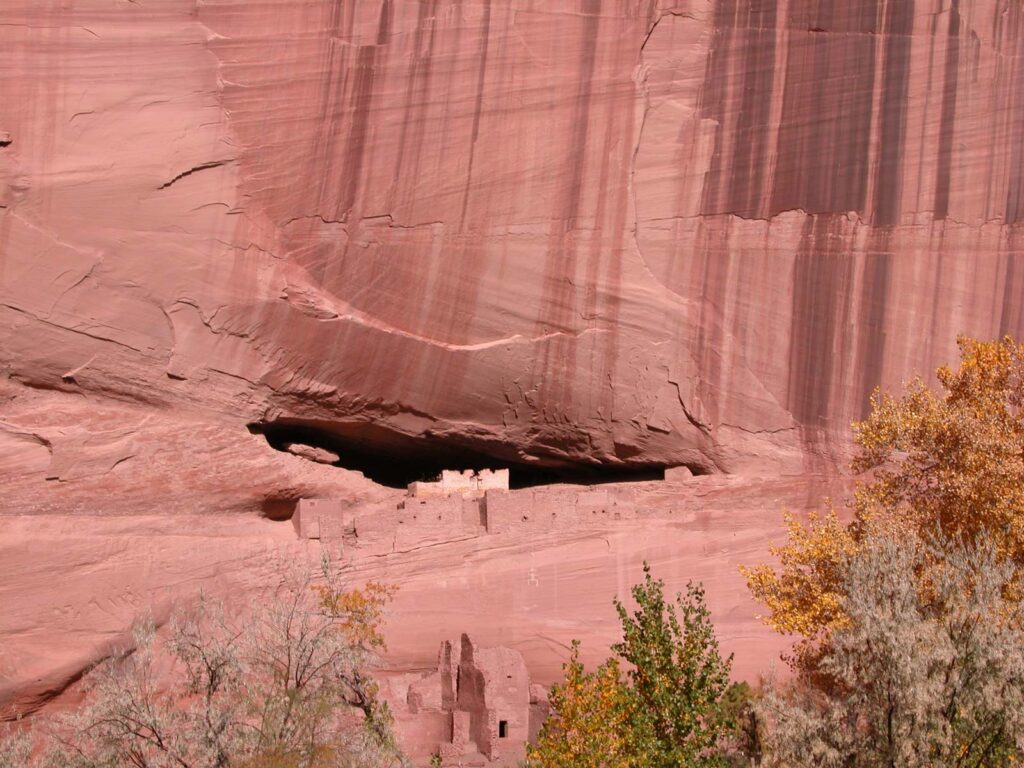 Explore Chaco Canyon with a Renowned Scholar Tour Guide
New Mexico is known as "the Land of Enchantment", and Chaco Canyon is among its most spectacular natural wonders. The vast UNESCO World Heritage site contains a network of small and large structures, all of which have significant archaeological interest.
What remains is a testament to the incredible creativity and ingenuity of the people who lived in the Four Corners region between the 9th and 12th centuries.
Features of interest include the remnants of canals, dams, and basins, all of which suggest that the Chacoans poured considerable time and resources into water control. This allowed them to grow crops, including corn, in an environment known for water scarcity.
On your guided tour through Chaco Canyon, you will also see petroglyphs that indicate an interest in solar and lunar cycles. What's more, the orientation of many buildings aligns with the summer and winter solstices.
This sprawling site was a trade and spiritual center, as reflected in the plazas, great houses (public buildings), and kivas (religious spaces) that stretch for miles.
With Far Horizons, you can learn more about the inhabitants of Chaco Canyon, and how their architecture, social organization, and complexity of community life reached a level that far surpassed any of their contemporaries in what is now the US southwest.
Find Well-Preserved Ancient Dwellings in Mesa Verde National Park
Packed with over 5,000 archaeological sites, Mesa Verde contains some of the best-preserved examples of ancient history in the United States.
In fact, such is this national park's exceptional archaeological relevance, it also earned the status of UNESCO World Heritage site in 1978.
When you visit Mesa Verde, you're rewarded with seeing its famous cliff dwellings firsthand. Prior to the late 1190s, Ancestral Puebloans primarily lived on the mesa tops. However, around this time, many people moved into structures built into natural alcoves on the cliff faces.
Cliff Palace, a multi-storied ruin with around 150 rooms, is the best-known cliff dwelling in Mesa Verde, while other key sites include Balcony House and Long House, to name only two.
Tour the Treasures of Ute Mountain Tribal Park with an Expert Native Guide
South of Mesa Verde you will find Ute Mountain Tribal Park. During our US southwest tours, we hire native guides to drive guests through the park in 4WD vehicles.
With unique access to that local expertise, our guests learn about the local tribal culture as well as the petroglyphs, cliff dwellings, surface ruins, artifacts, and geological land formations.
While Ute National Park shares similar architectural styling as Mesa Verde, it has only received minimal stabilization. This means that the site has more of an "undiscovered" feel. Many of our guest say this is among the park's most appealing attributes.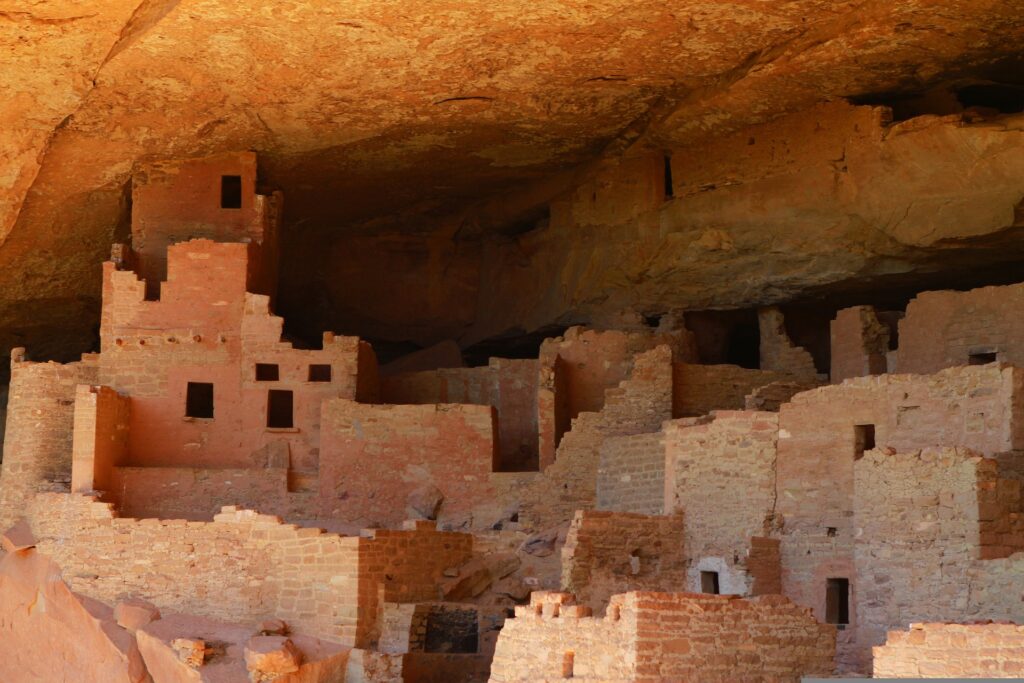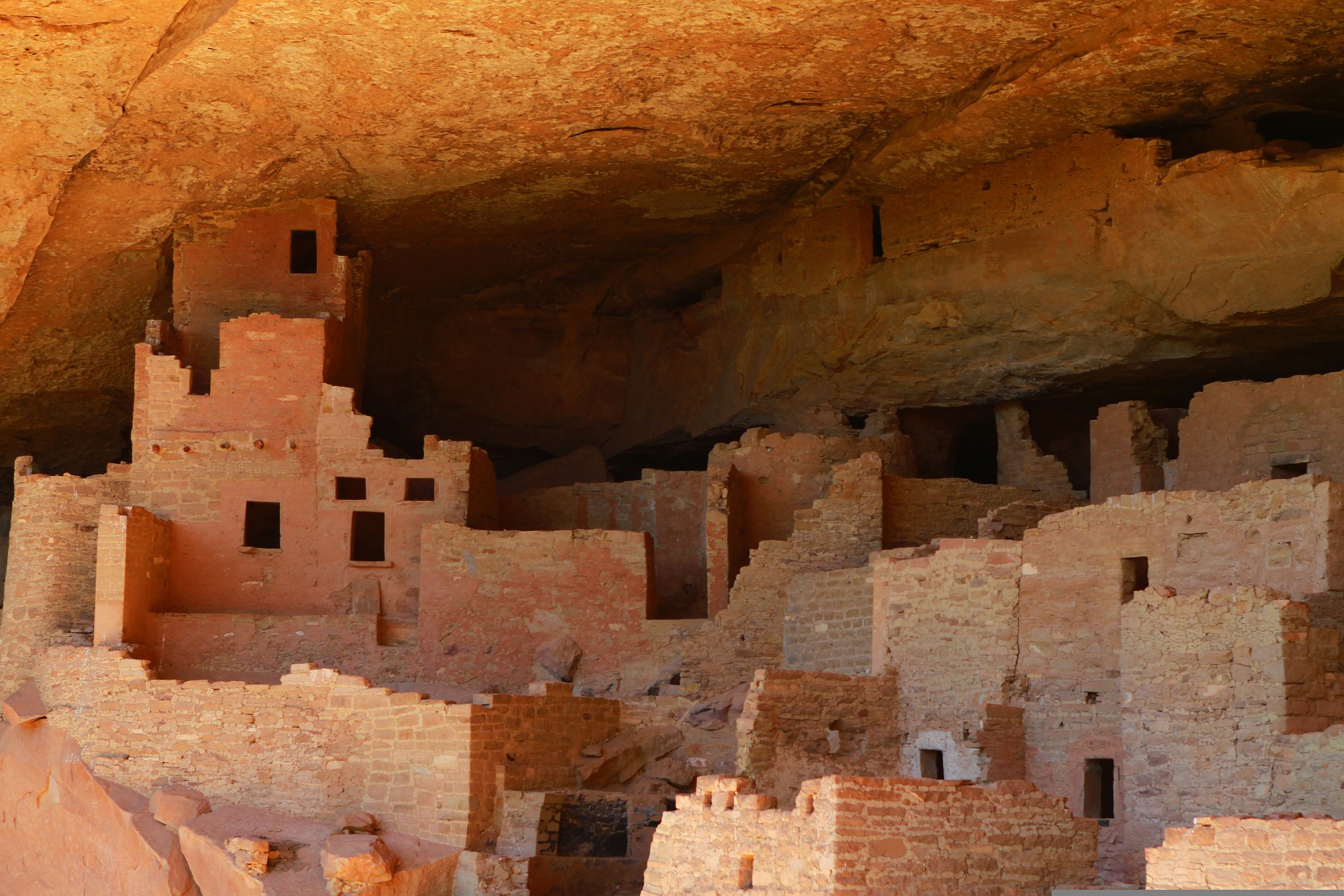 Feed Your Wanderlust and Curiosity with One of Our Educational Tours of the US Southwest
Are you ready to dive deeper into the fascinating history of the Four Corners region in the US southwest? Feel free to contact us with any questions you may have, or read through the US Southwest tour itinerary in more detail.
Backed by more than 40 years of experience bringing curious travelers to fascinating destinations all around the world, Far Horizons delivers an unmatched experience from the first point of contact.
But what truly sets us apart is the network of carefully selected PhD scholars who lead our tours.
As a responsible traveler with a passion for learning about new cultures, people, and the vast sweep of history, you can count on our worldwide tours to further enhance your knowledge and understanding.