Ireland is a country rich in legend, myth, and history. Its thousands of castles, ancient monasteries, and megalithic tombs call out to our imaginations, to historians, archeologists, and storytellers.
Ireland has many stories to tell and Far Horizons' Ireland Archaeology Tour is the most immersive way to experience these tales in person. With this blog, we would like to scratch the surface of some of the exceptional archeological sites you can expect to see in Ireland. If anything we say inspires you to travel with us and you'd like to ask some questions, please don't hesitate to get in touch.
A Note on the Ever-Changing People of Ireland
The Irish diaspora is spread throughout the world, with St Patrick's Day parades taking place in cities far beyond the Emerald Isle. Yet this more concrete sense of Irish identity is relatively new. For 9,000 years, different people have made their way to this island and forged a home here. There were Mesolithic hunter-gatherers, neolithic people, pagan cultures, Christians, and Scottish settlers, to name only a few of the people who have called Ireland home.
With such a colorful cast of players, Ireland's tale is complex and multi-layered. Our archeological tour is perhaps the most comprehensive and immersive way to experience this tale, but we also recommend reading extensively about many of the archeological sites mentioned in this blog.
Ireland's Neolithic Structures
Going right back as far as we can, we find structures in Ireland that predate the Egyptian pyramids. While it's Ireland's part in early Christianity that often draws history enthusiasts, the island's history is considerably older.
Megalithic Tombs in the Burren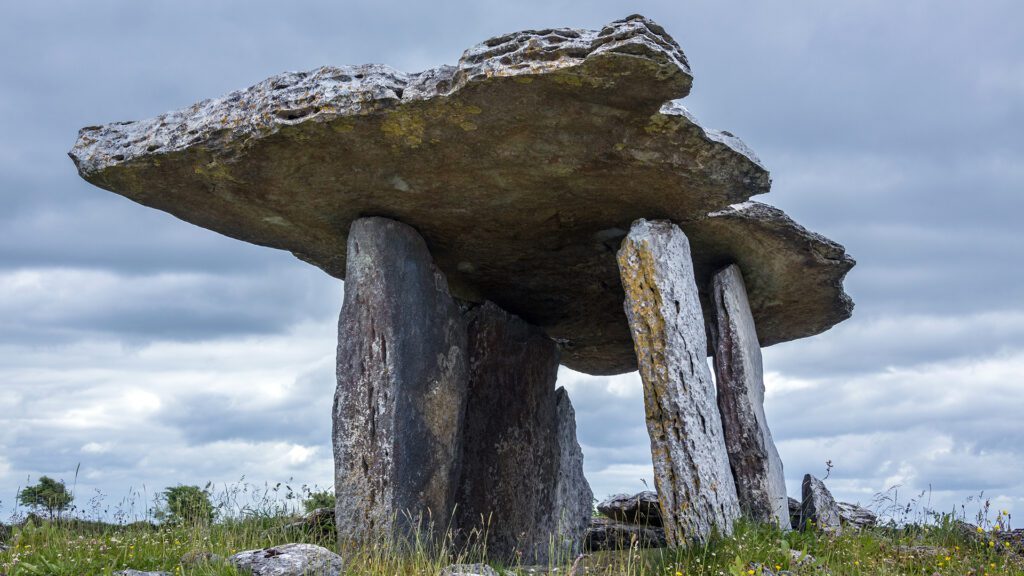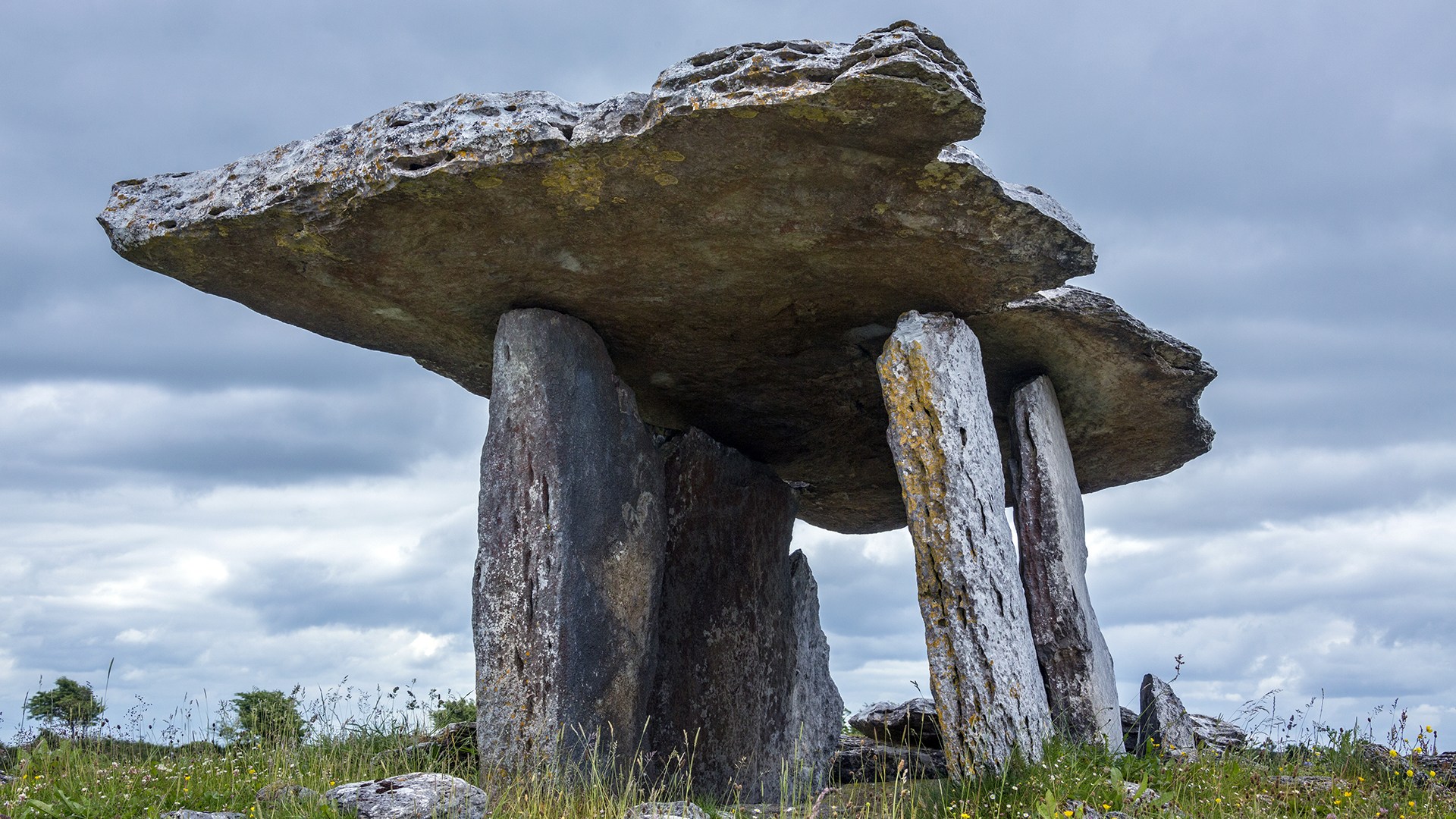 The megalithic tombs in the Burren, County Clare, date back to the Neolithic period and can be roughly dated to between 4200 BC and 2900 BC.

These simple structures usually consist of standing stones with a flat capstone on top and they stand strong thousands of years after they were constructed. The megalithic tombs were built by neolithic farming communities and their full significance can only be intuited. They were probably used for rituals and as collective burial sites, but there may be other applications we simply can't imagine.
Newgrange
Moving across to Newgrange, in County Meath, we find a neolithic passage tomb that was built with such ingenuity that its dark passageway lights up from the sun on both the summer and winter solstices. There is a lot to explore with Ireland's Neolithic sites, and there is a lot we may never know. But that uncertainty tends to bend and buoy the imagination.
The Lios Stone Circle
The Lios is also known as Grange Stone Circle. It is another place well worth visiting for anyone fascinated by Ireland's prehistoric past. 113 standing monoliths arranged in a circle make up Ireland's largest stone circle.
Similar to Newgrange, The Lios is built in alignment with the summer solstice so it will have had a ritual purpose. The seasons deeply affected Ireland's early farming people, so it makes sense that they would focus so heavily on tracking the sun's halfway point in its cycle.
Visiting Ireland's Ancient Monasteries
Ireland has too many monasteries to possibly do any justice to here. But we would like to highlight two of the incredible places you can expect to find on our Archaeology of Éire Tour. For even more abbeys and Christian Architecture, also consider our Tour of England's Cathedrals, Abbeys, and Medival Churches.
Kilmacduagh Monastery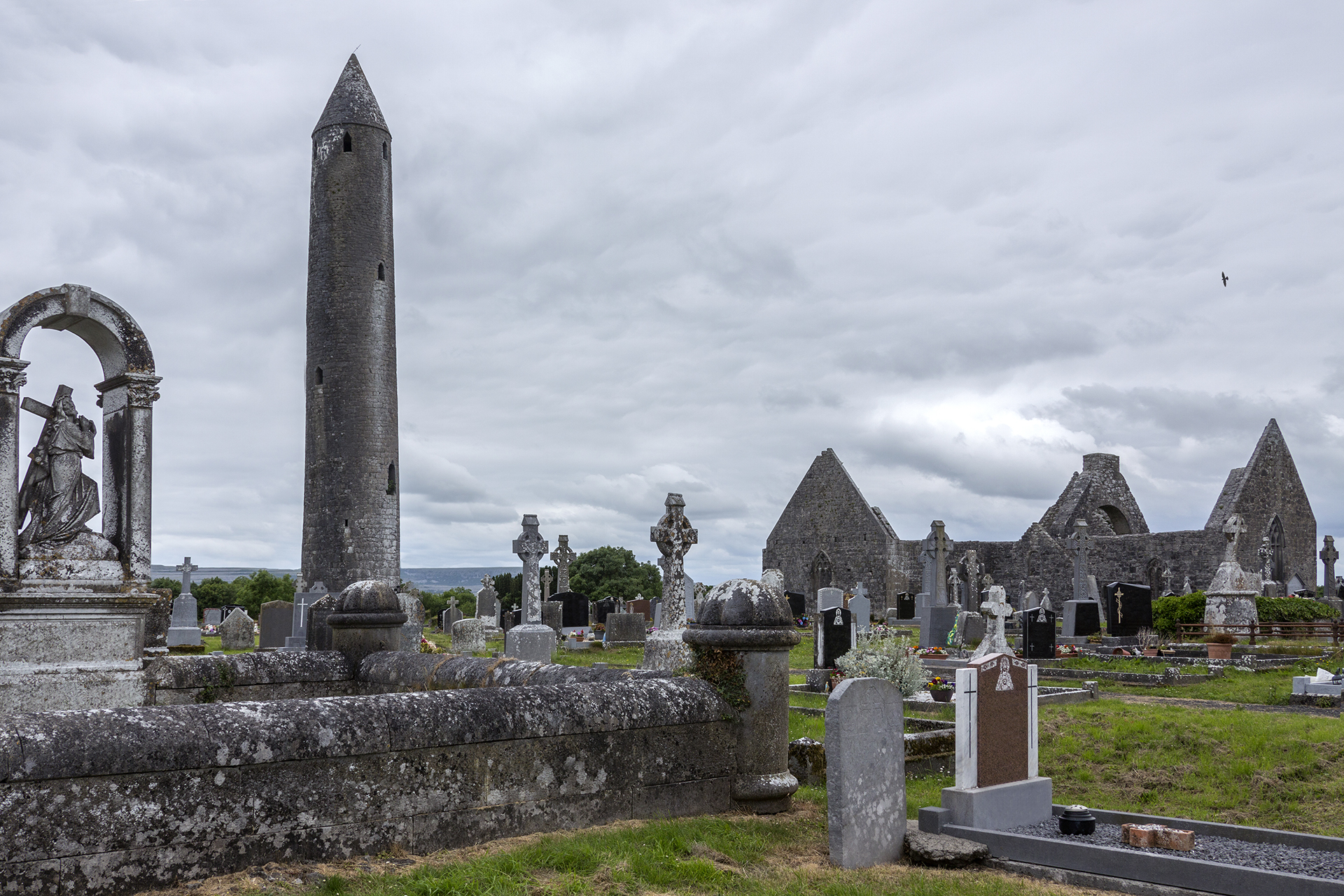 Also in the Burren, Kilmacduagh Monastery was one of the most important monasteries in western Ireland. Constructed in the 7th Century, it was supposedly established by Saint Colman who made the monastery on land given to him by his cousin, King Guaire Aidne mac Colmáin.
While various raids and attacks in later centuries have left it in its current state of disrepair, Kilmacduagh Monastery was once the seat of the bishop: the Diocese of Kilmacduagh, so it must have been considerably grander in its day.
Skellig Michael
This ancient, jagged island off the coast of the Iveragh Peninsula takes its name from the archangel Michael and from the Irish word 'sceilig', which means splinter of stone. Given the sharp, jagged nature of this rocky island, the name is a great fit.
You can only travel to Skellig Michael in good weather, when the sea allows, which makes what the 6th-century monks achieved so much more impressive. Not only did they reach this faraway island across treacherous waters, they also built a long winding staircase all the way from the bottom of the island to the top. And here they built their monastery.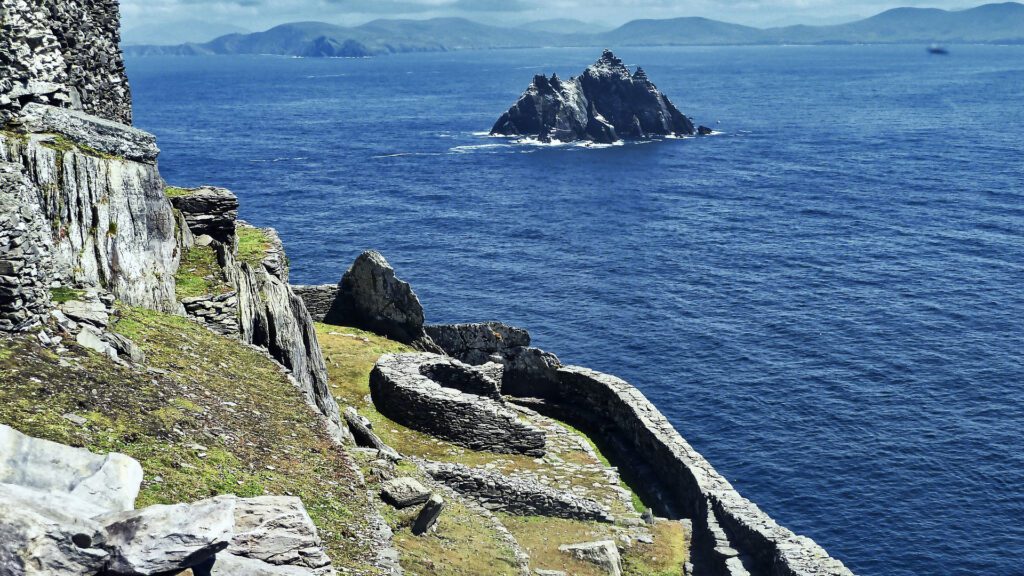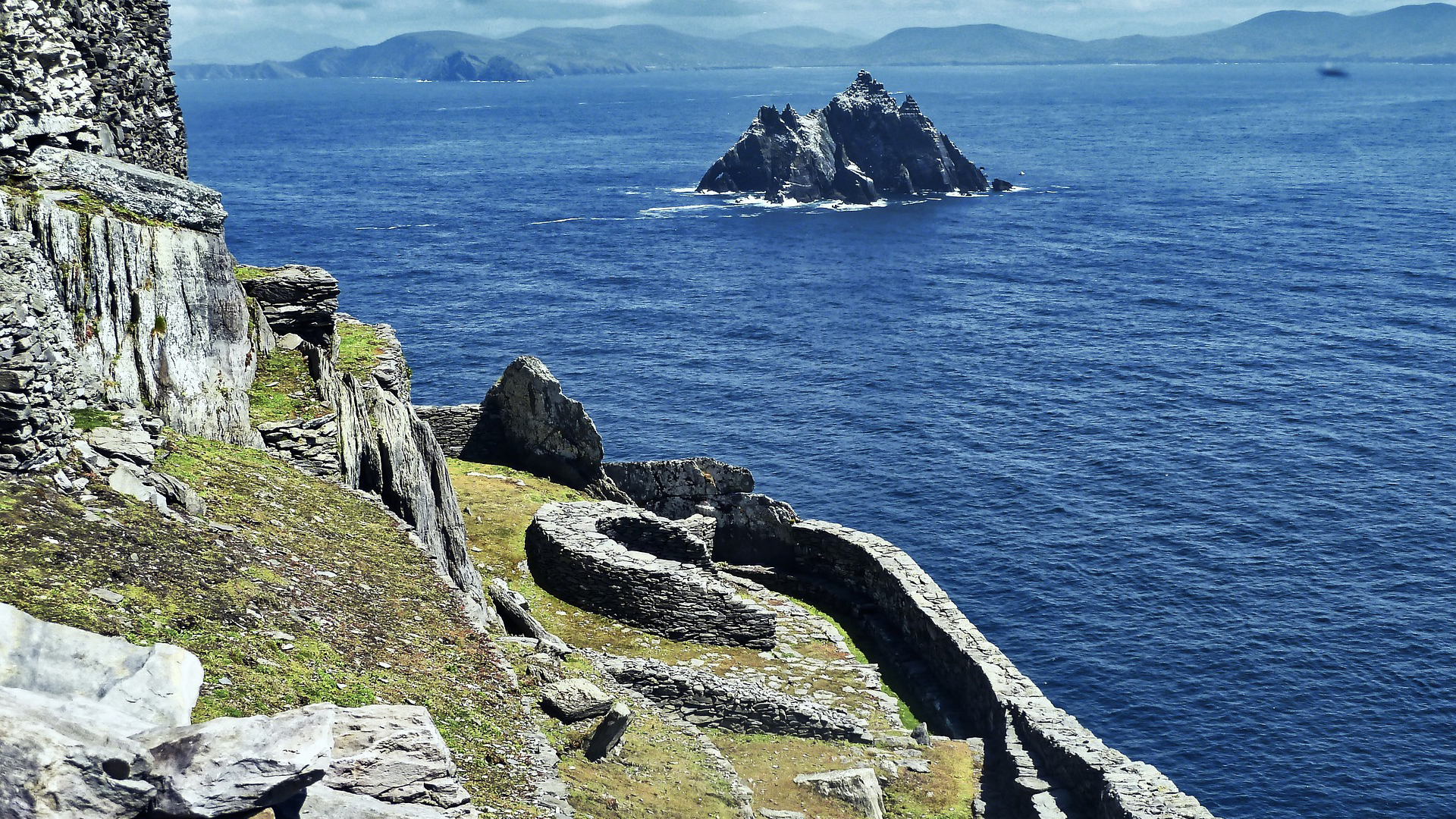 To protect this incredible site, only a few tour operators are allowed to bring guests to the island; the rest simply bring people in boats to get a closer look from the water. If you do get to Skellig Michael, we invite you to imagine yourself 1,500 years ago walking the steps up to your monastic home.
While all monasteries are necessarily set apart from the world, could anywhere in Ireland be more remote than this ancient monastery atop this mountainous island?
Visiting Ireland's Castles
Depending on the definition (and who you ask), there are approximately 30,000 castles in Ireland. A truly staggering number. You could spend years only visiting Ireland's castles and it would be time well spent. However, we'd like to draw your attention to two of our favorite castles that can be considered as much through the lens of archeology as architecture — although the line is always blurred.
And if castles fascinate you, please also consider our Tour of England's Castles, Battlements, and Stately Homes.
Kylemore Castle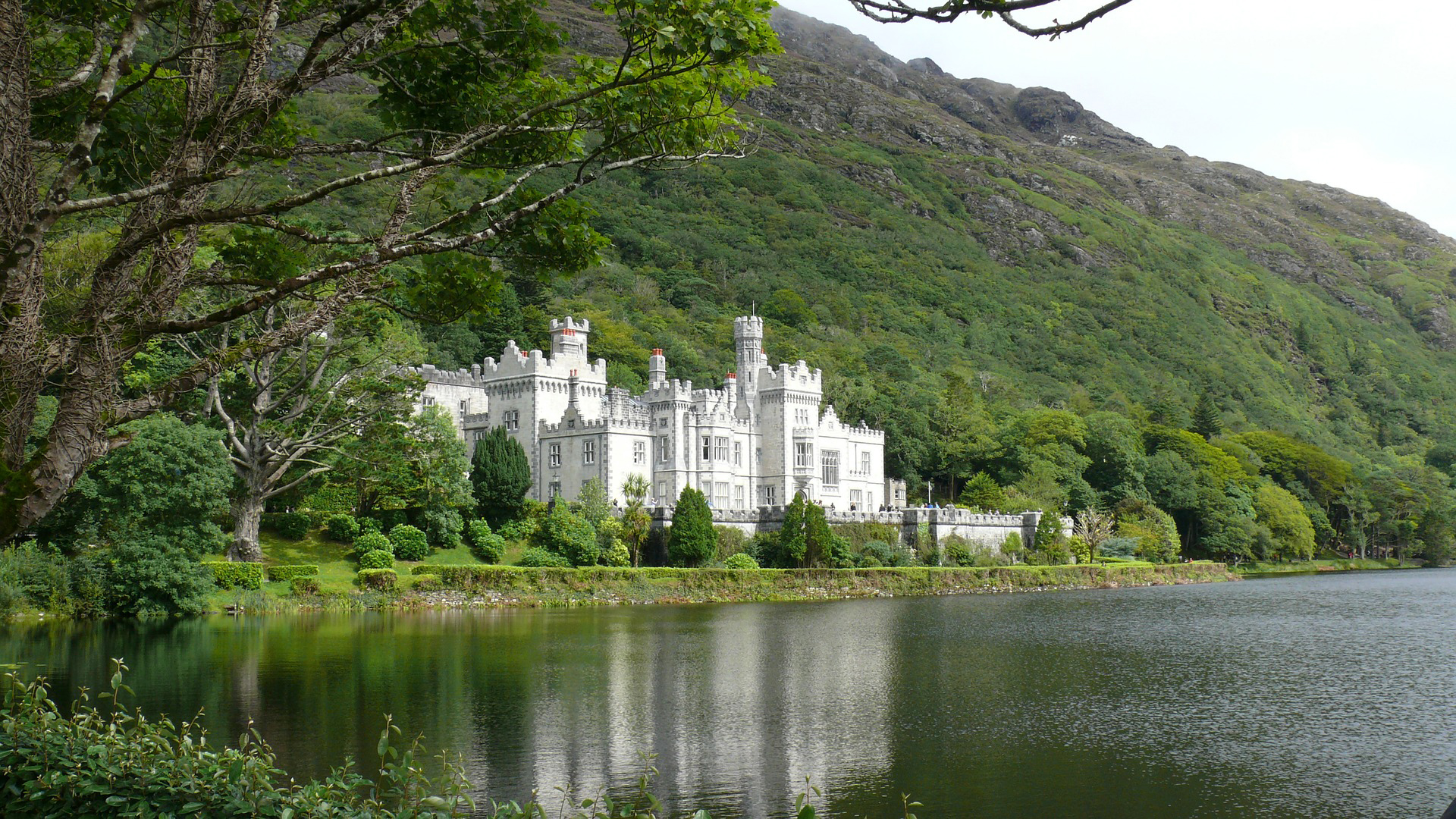 Kylemore Castle and Abbey is as picturesque as it gets. It is a vast palace overlooking a lake with mountains behind it. While much of what we've spoken about earlier in this blog is ancient or in ruins, it's important to highlight some of Ireland's more impressive recent structures. And it doesn't get much more impressive than Kylemore Castle.
Built in 1868, this is perhaps one of Ireland's youngest truly great castles. It was originally intended to be the family home of Mitchell Henry. With over 70 rooms, it must have been an exceptionally large family…
Kylemore Abbey was established in the castle grounds in 1920. The castle and the abbey changed hands several times before settling in the hands of the Irish Benedictine Nuns. There's a great story here, as well, but we just don't have time for it today.
Kilkenny Castle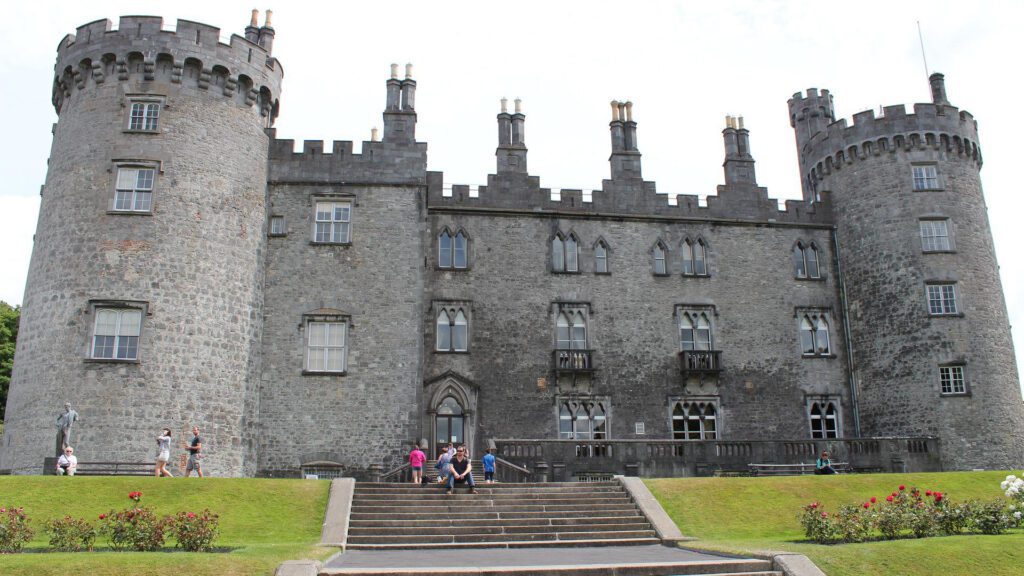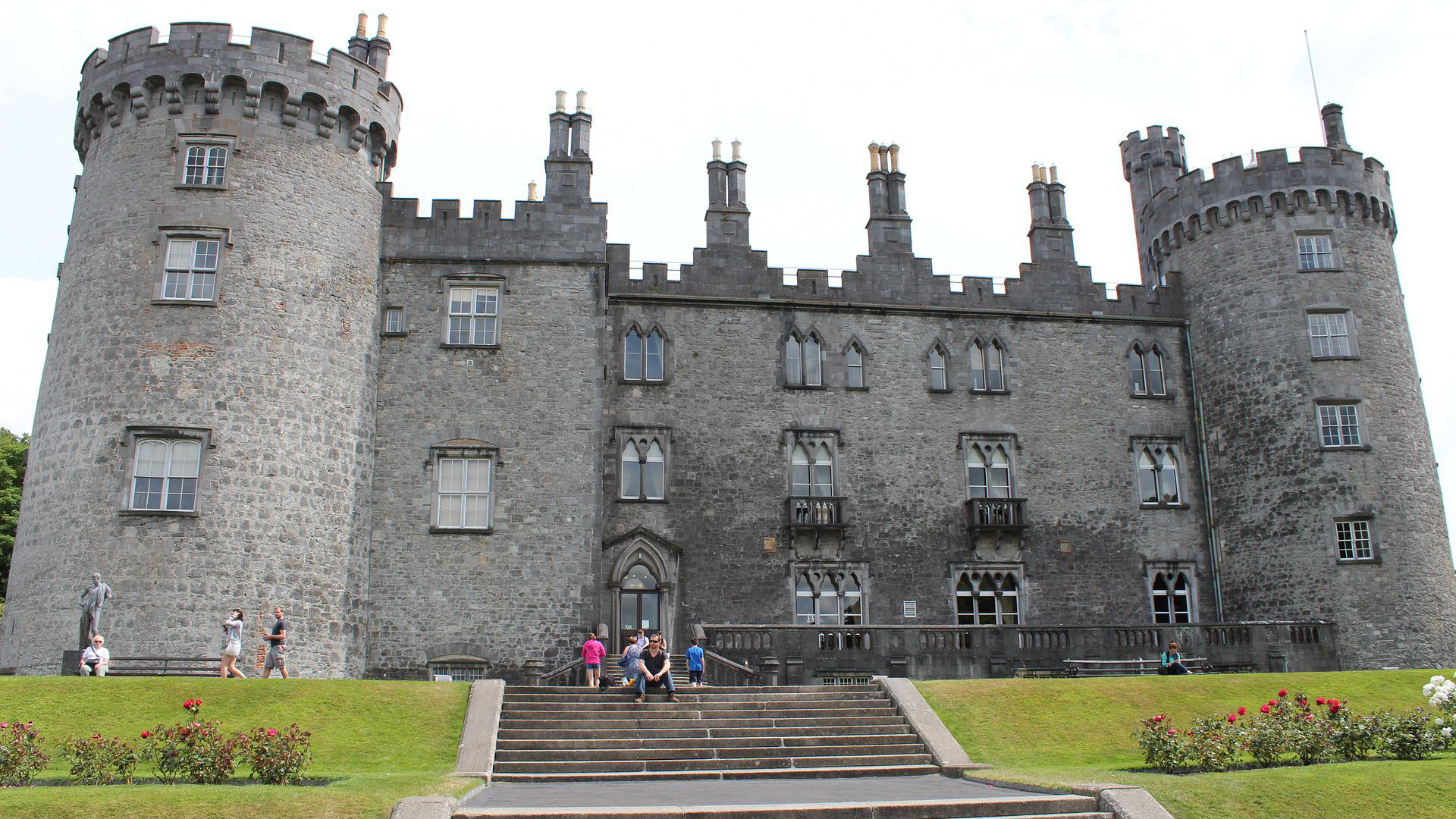 Built in 1195, Kilkenny Castle is considerably older than Kylemore Castle. That said, the original castle on this site would have been a wooden structure. The stone construction we know today came 65 years later. This was when the four great stone towers were constructed — three of which are still standing.
Kilkenny Castle was built by Anglo-Normans and has had a colorful history as it changed hands, was seized, or given away over its almost 1000-year history. However, after changing many hands, it has likely arrived in its final ownership as it was sold to the people of Kilkenny for £50 in 1967.
What's remarkable about Kilkenny Castle is that it is in excellent condition. It's a grand, strong castle that offers guests the opportunity to step foot into a structure that has truly stood the test of time.
Ireland has so many ancient structures, monasteries, and castles to explore. It's an archeologist's dream location and we are extremely pleased with the rich itinerary we have designed with the help of Dr Enda O'Flaherty. Read more about our Ireland Archeology Tour and please contact us if you have any questions.