Are you considering Central America for your next archaeology tour? As the home of the once-mighty Maya civilization, the Central American subcontinent is peppered with ancient treasures, from intricate stone carvings to well-preserved pyramids towering over lost cities.
The Maya were one of the most dominant indigenous Mesoamerican societies. Whereas other populations tended to scatter, evidence shows that the Maya centered in one geographical block, securing themselves against invasion.
In today's world, this settled region covered the Yucatan Peninsula, Guatemala, and Belize. It also extended into parts of El Salvador, Honduras, and the Mexican states of Chiapas and Tabasco.
At Far Horizons, our scholar-led archaeology tours in the Americas explore the fascinating lost worlds of the Mayas and other civilizations that settled in the region.
If you have any questions about the tours we operate, please don't hesitate to get in touch.
For now, though, let's focus on the best archaeology tours in Central America.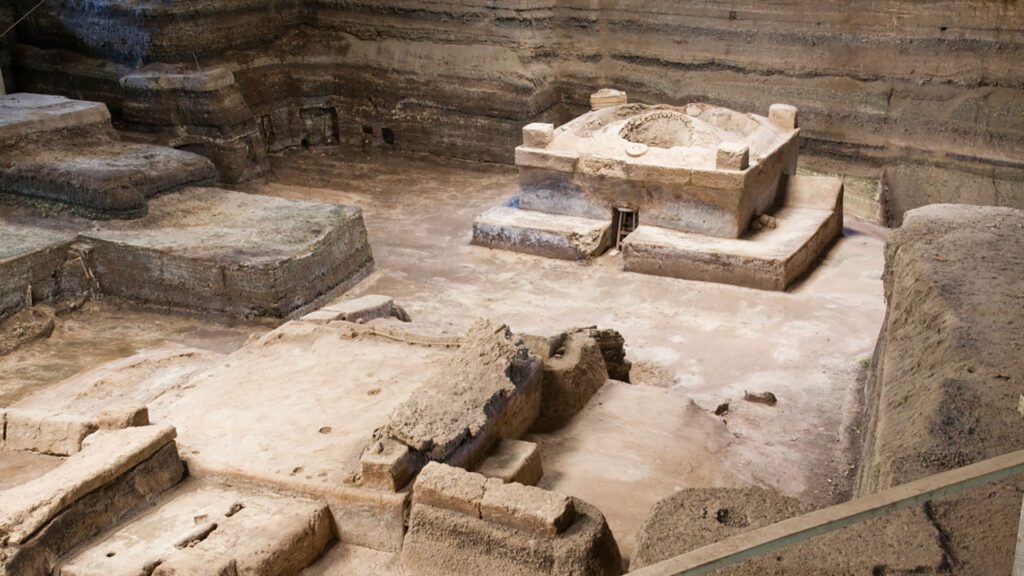 Tour the Capital Cities of the Ancient Maya
Focusing on the ancient capitals of the Maya civilization allows you to see some of the most spectacular archaeological sites in Central America. If this aligns with your interests, consider our Capital Cities of the Ancient Maya Tour.
Starting in San Pedro Sula, Honduras, our itinerary winds through Guatemala and the south of Mexico before culminating in Mexico City.
Our expert team has carefully crafted a route that visits vital sites, all of which provide a better understanding of the Maya civilization. Four key stops along the way are:
Copán – Proclaimed as 'the Athens of the New World', this site was the civil, political, and religious center of the Copán Valley.
Quiriguá – Home to incredible sandstone stelae (including the tallest Maya stela) carved with zoomorphic and anthropomorphic figures.
Tikal – Famous for its pyramids, Tikal is believed to have been part of the Maya city Yax Mutal, the capital of a powerful kingdom in the ancient empire.
Palenque – This site, with majestic palaces and temples, is decorated with stucco sculptures and low-relief carvings instead of carved monuments.
These four locations are all UNESCO World Heritage Sites, so there's infinitely more to discover at each — not to mention the rest of this 14-day tour.
Stanley Guenter, the renowned scholar of Mesoamerican cultures, leads this tour. At the time of writing, the next expedition will run from February 2nd to 15th, 2023.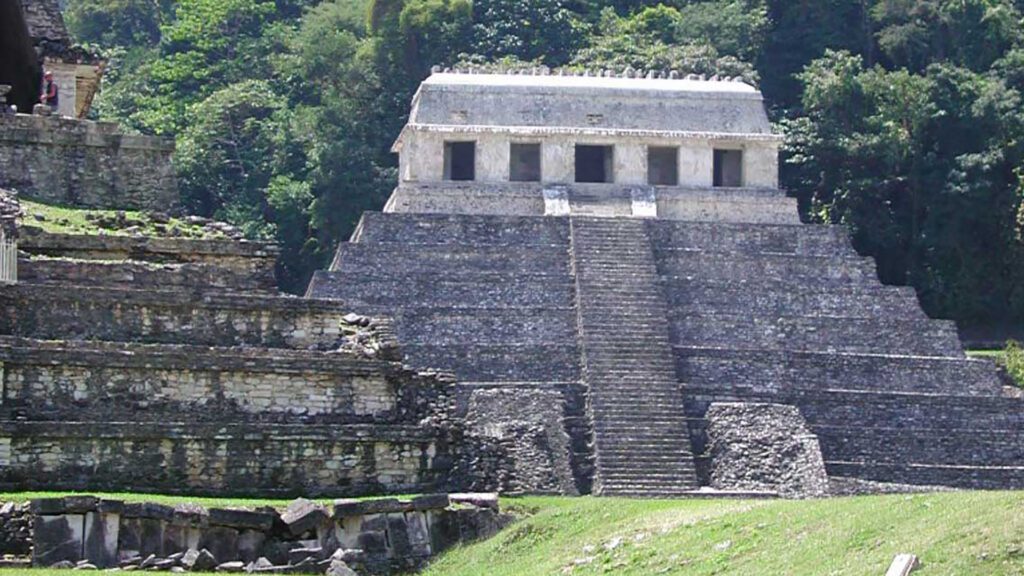 Tour the Lost Ancient Cities of Guatemala and El Salvador
Given the sheer number of Maya ruins in Guatemala and El Salvador, there are many hidden treasures off the tourist trail. This allows resolute Maya enthusiasts to explore fascinating lost cities that many people overlook.
If you'd like to visit some of the most important Maya sites in these two Central American countries, our Lost Cities of the Ancient Maya Tour in Guatemala and El Salvador ticks every box.
Located in Guatemala's Petén region, the site of Yaxhá overlooks a lagoon of the same name. In fact, Yaxhá translates into English as "blue-green water". This proximity to water underlines Yaxhá's importance during Maya civilization.
Yaxhá is the third-largest Maya city ever discovered. Only Tikal and El Mirador are bigger. Today, however, much of this once-prosperous city lies beneath the rainforest's lush canopy, and howler monkeys have claimed the territory as their own.
Another gem on this itinerary, and a UNESCO World Heritage Site, is Joya de Cerén. As with Pompeii and Herculaneum in Italy, this farming community was buried under volcanic ash following an eruption around 600 AD.
While a prior earthquake warned residents that they should flee, everything they left behind was preserved in the layers of ash that smothered Joya de Cerén.
Essentially frozen in time, this site is exceptionally well-preserved and provides an invaluable insight into the daily lives of this 6th-century farming community.
Maya specialist Stanley Guenter also leads this 11-day adventure. The next tour is scheduled for March 10th to 20th, 2023.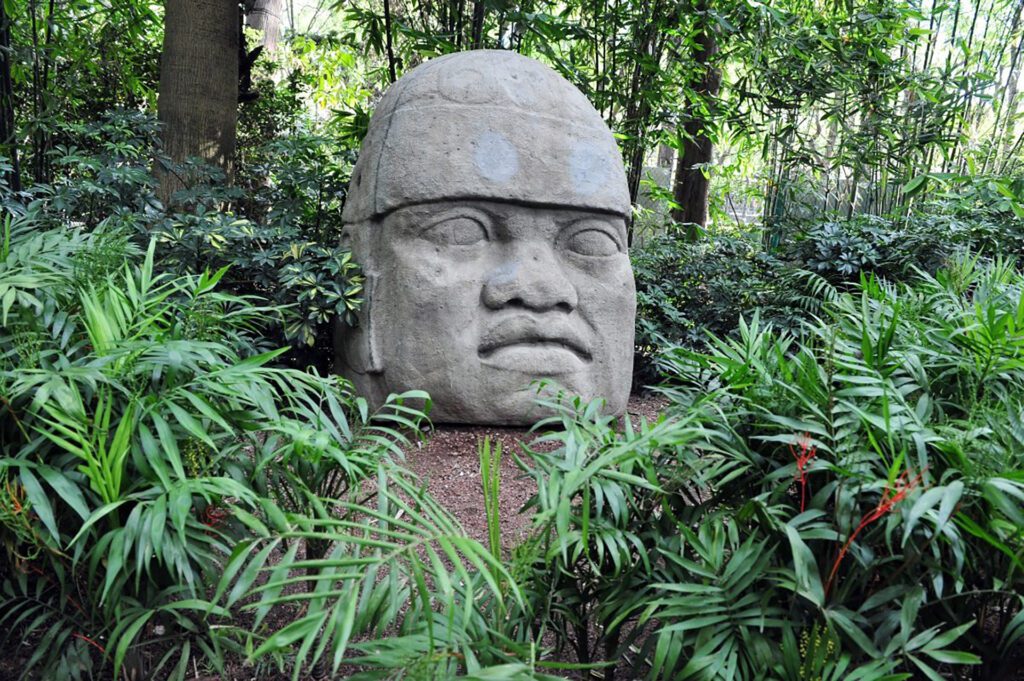 Follow in the Path of Mexico's Ancient Olmec
When compared with the Maya, as well as the Inca and Aztecs who came later, the Olmec civilization is frequently overlooked in Mesoamerican cultural studies.
However, the Olmecs provide yet another engrossing insight into what life was like in Central America millennia ago. This civilization, which settled in Mexico, dates back to the 2nd century BC.
Favorable environmental conditions allowed the Olmecs to flourish. And while they didn't build any major cities, they were as widespread as they were prosperous.
As a high-productivity society, the Olmec population grew and eventually spawned an elite class. As a result, there was a significant demand for objects of creative expression.
Far Horizons' In the Path of the Ancient Olmec Tour in Mexico explores the birthplace of this civilization's culture and artform. The latter is renowned for its emblematic colossal heads and intricately carved sculptures.
We lead small groups to remote parts of San Lorenzo and Chalcatzingo. We also visit the Xalapa and Mexico City's Anthropology Museum.
Karl Taube, a Distinguished Professor in the University of California's Department of Anthropology, leads this tour. The next 10-day venture in the footsteps of the Olmec is scheduled for March 20th to 29th, 2023.
Tour the Captivating Ancient Archaeology of Belize
A cultural and archaeological tour of Belize is a truly unique experience. You can walk through the ruins of lost Maya cities, discover the country's profusion of tropical wildlife, and learn about the diverse cultural groups that call this place home.
To see the best of Belize, consider our archaeology of Belize tour. This itinerary includes private tours of Xunantunich and Cahal Pech, with their respective project directors, as well as a visit to Caracol.
Xunantunich is best known for the huge temple we know today as El Castillo. This translates into "the castle" in English. This amazing ancient structure has a height of over 130ft (30m). As such, it's still the second-tallest building in Belize.
Cahal Pech is located in San Ignacio, on the bank of the Macal River. It was once a ceremonial center for the region, complete with palaces, temples, and a ball court. When on the site, you can enjoy a wonderful panoramic view of San Ignacio and the Belize River Valley.
In addition to these ancient sites, modern highlights on this itinerary include the Museum of Belize, Belize Zoo, Dangriga Garifuna Museum, and an evening cocktail cruise on the New River.
Another of our popular tours led by Stanley Guenter, our next Belize adventure begins on January 8th, 2023. This 9-day journey concludes on January 16th.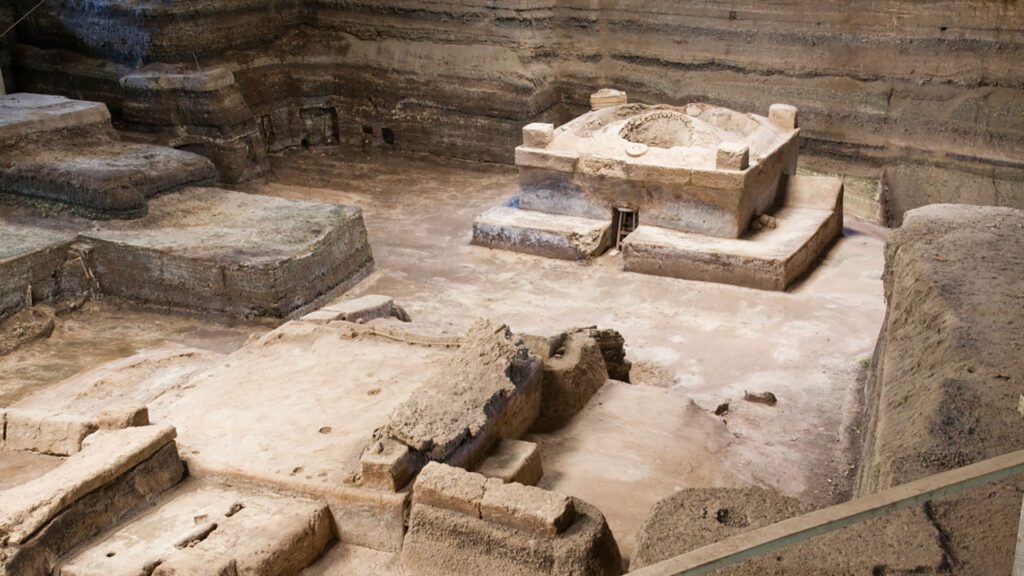 Immerse Yourself in Central America's History and Culture with Our Scholar-Led Tours
We hope this list of the top Central America archaeology tours has piqued your interest in the region's diverse cultures and mysterious history. Of course, this blog is little more than an introduction to the unforgettable sights and experiences that await you.
Browse our range of archaeology tours in the Americas, which includes all those mentioned above, to find out which one best suits your interests and travel preferences.
With Far Horizons, you can journey into the heart of history for a better understanding of cultures past and present.
If you have any questions about the tours we operate, please feel free to contact us.